Years ago, back when I was stupid about marketing, I tried writing all of my own copy.  For some weird reason, I didn't even think that it mattered how I wrote an advertisement for my product, I just threw a description of what I was selling on a page, and left it to die a horrible death.
I tried making my website look cooler, and added flashy looking junk in a vain attempt to sell what I had to offer.  My sales weren't stellar, to say the least.  Actually, looking back at the whole debacle, I did manage to sell some eBooks online because I had accidentally picked a focused niche that wanted what I had to sell.
But because my copy SUCKED, (and I'm using that term lightly) I only sold 20 copies at $25 apiece. I quickly got the idea that Internet marketing wasn't as easy as I thought.  If only I had actually heeded the words that were in some of the IM courses and books I had bought, I might have done some damage; but alas, I did not.
Now that I'm older, wiser, and educated in the ways of "meister word-craftsmen", I clearly understand why I had so many epic failures in my attempts to sell my puny trinkets.
To be fair with myself, I did have an excuse.  Since I had never started a business of any kind, I had very little experience at selling anything.  Fortunately, I knew enough NOT to start a big business, or get a loan of any kind.  If you're going to fail, do so as cheaply as possible.  With the advent of the Internet you can easily start a business without plunking down a lot of money.
So, I learned a lot without losing my shirt or living out of my car.
But I was small potatoes in the scheme of things. I'm amazed at how many accounting firms, law firms, real estate investment companies, and multi-million dollar development businesses make the same mistakes as I had made!
Don't know what I'm talking about?  Take look at Exhibit A. This is the epic copy from a rather large accounting firm. (The name has been changed to protect the innocent.)
Exhibit A:
"Once an accounting firm and now a Family of Companies, XYZ is among the fastest growing professional services firms in the state. We are recognized as a leader in every area of service and have garnered numerous awards across industries. We pride ourselves on expert business support with comprehensive services that are customized to meet client needs.
We seamlessly integrate our diverse offerings for services that are efficient, cost-effective and convenient. With personal attention, professionalism and the utmost integrity, we serve our clients in beneficial ways that keep them coming back for more."
On the surface, this all sounds very professional and accountant like.  One can only hope that accountants don't talk like this when they go out on a date, or they'll never "go forth and multiply" if you know what I mean.
(Get it?  Accountants…Go forth and multi….never mind.)
Now, just to be fair, this is very typical of what I see everywhere in professional business copy, so I don't want to shame or ridicule the nice folks at XYZ.  I merely want to point out that their copy sucks and despite my being a genius, I too have made that mistake.
Are You Missing the Secret Sauce?
What's wrong with this copy?
Well, other than mentioning THEMSELVES eight or so times in the copy, they fundamentally left out the most important part of the message to potential prospects.  The missing ingredient that they skipped right over was, "What we can do for you!"
That's right, people looking for a solution to their problems don't give a rat's buns about how long you've been in business, how fast your business is growing, how many awards you've won, or any of the other impressive accolades you can give yourself.  They don't even care about how many times you tell them you're professional, because everyone does that.
All they want to know is one or two key pieces of information:
What can you do for me, how can you solve my problem?  Or, if you're in the financial or investment business, "How do I make money?"
Learning Copy from a Salivating Blood Sucker
Apparently, the nice folks at the XYZ firm haven't seen an episode of Shark Tank yet.
Kevin O'Leary (A.K.A. Mr. Wonderful) almost always asks the blunt questions.  The one I remember from the show the most is, "How do I make money?"  I love the way the words just ooze from his lips, almost like a salivating vampire.
Take a look at Exhibit B:
But he's right, and despite his overt bluntness, he's being very honest.
Actually, I take notes whenever Mr. Kevin speaks, because he's asking the questions almost every copywriter needs to think about while writing copy for prospective clients.  Usually people want to know stuff like:
How do you cure my itchy skin problem?
How can you help me get a better opt-in rate on my website?
How long will it take for me to get down to the dress size I desire?
How can your eBook tell me the best social media strategy to use?
What's in it for me?
Thinking about this in real estate investment or development terms:
How can I turn a quick profit from your investment advice?
What kind of track record does your business have? (Not how long you've been in business, but how many impressed and satisfied clients can you refer them to.)
What's the background of the principals of this company, or their agents?
How can you reduce my risk on this project or investment?
What can you do to make sure I'm legally safe on this development project?
How often will you update me on the progress of this project or service?
You know, stuff like that.
Most of the time, people could care less about where you're located at, what awards you've won, and how professional you say you are.
If you're hitting the prospect hot buttons things are usually much different.
The fact that you're saying exactly what they want to hear in the body of your copy reflects the fact that you're very savvy in your business and business dealings.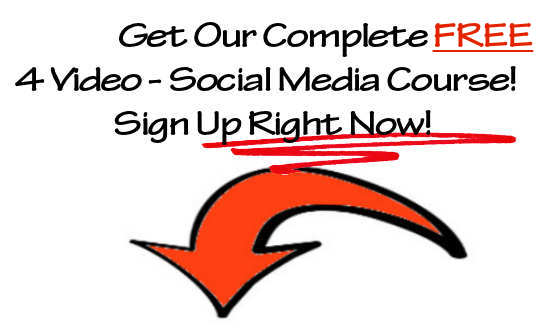 Crap in…Crap out..
There's an old saying, "You get what you pay for." In other words, if you buy cheap crap, you'll get cheap crap.
It's the same with advertising copy ― Crap in…Crap out. If you hire a cheap copywriter, chances are you're wasting your money.
Inevitably, you'll feel like you've been cheated every time, because even though you didn't spend a lot of money, you did waste some of it.  You also wasted time in your business, giving your competitors an opportunity to get it right while pulling ahead of you.
Very rarely does a solid copywriter write for money in the hundreds of dollars unless it's for charity work or a very short paragraph or two.
The problem with most companies is they don't really understand how much revenue they've lost over years and years of running with the cheapest solution.
Trust me; I'm an expert at this.
Way back before I decided to learn how to write advertising copy, I had a website that just slapped together. It sat online for years and didn't do me a bit of good.  So, not only did I lose business, but I also lost years of potential prospects and clients that I could have done business with until this day.
Why I Want to Kiss a Vacuum Cleaner Salesman
For years, the wife and I went through about a vacuum cleaner a year.  Most of them clogged very easy, or parts would break, or something would jam into them that you just couldn't get out.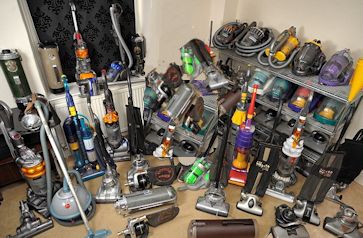 You can't do without one, so I guesstimate that we went through about $3000 in vacuums over the years. When you consider that a decent vacuum will run you somewhere between $200 ―$400 a shot, it's possible to spend quite a bit on them.
One day, we were in Sears and there was a guy demonstrating a Dyson. He went through his whole demonstration and showed how well the thing worked.  I was actually quite amazed with how easy you could take the thing apart, and how you could reconfigure the different parts in a whole variety of ways.
There were no bags on the vacuum, and all you had to do was press a button on a canister and empty it.   If something got clogged in it, all you had to do was get a quarter and use it to turn big plastic screws that gave very easy access to places that you needed to get a clog out.
I was very impressed with it, because it was a common sense design that any engineer would be proud of.
However, a Dyson at the time cost just over $500! Were they out of their minds?
Yep, that's what I blurted out loud at the salesman.
"Sir…" the salesman smiled, "Are you concerned with cost, or price?"
"What do you mean?" I asked.
"Well, you bought those other cheaper vacuum cleaners, and as you mentioned, they cost you all sorts of money; money getting fixed, replacing parts, and buying other new vacuum cleaners.  So they cost you quite a bit, right?"
"Uhhh…Yeah…"
"While the price of a Dyson seems expensive, it will save you a ton of money in the long run.  It's so easy to fix a child can do it, it doesn't require expensive bags, and it'll last you for years.  So, are you concerned with cost or price?"
"Uhhh…"
I was speechless…I was without speech. (Believe me, that doesn't happen too often.)
We have owned our lavender colored Dyson for the last decade, and despite my wife breaking a part on it by accident a couple months ago, it still works better than any vacuum we've ever had.
A relative even bought us a brand new Shark vacuum last month and we're still using the Dyson because we like it better.
I swear, if I ever see that salesman again, I'll kiss him.
So you have to ask yourself the question, am I concerned with the price of hiring a good copywriter or should I count the cost of not hiring one?
What You Should Be Looking For
Let's say you've bought into the idea that maybe you will want to increase the response rate of your website or, direct mail piece by hiring a copywriter.  Perhaps, you can now see the value of having very professionally written brochure that actually sold prospects on the idea or a knock 'em dead video sales letter.
You're going to need a good copywriter, one that knows how to write the kind of copy that your company needs.  Yes, there are all sorts of copywriters out there and only a handful is the Gary Halbert type.
In case you don't know who Gary Halbert was, he was considered to be Holy Grail of copywriters.  The unique thing about Mr. Halbert is the fact that he could write just about any kind of copy.  It didn't matter what industry or product he was writing for, he always hit his mark perfectly and made massive profits for the businesses he worked for.  Not very many copy guys can do that.
There are a few others out there like Clayton Makepeace, Bob Bly, and Jon Carlton that can pull this sort of thing off, but they are few and far between and extremely expensive. (Sometimes they get paid $25,000 a sales letter or more!)
So, what you're going to need to find is a copywriter that is specialized in the type of business that you're in.  Someone that understands the real estate investment or development business and understands your prospects, language, and marketing strategies ― A real estate development and investment copywriter!
There I said it!
As a matter of fact, that's the niche I've decided to work in.  But if you've already contracted a copywriter for this particular type of niche, there are a few things you need to look for.
For one thing, you don't need to hire someone that writes in this niche all of the time.  Decent copywriters can and do write in more than one niche, but if you know that they are knowledgeable about your industry that's a major plus.
Another thing that'll help you is to take a look at samples of their writing. If they have copy that looks and reads professionally then chances are they should be able to do the job for you.  Testimonials from other happy clients are also a major plus.
Many times you can tell if things are going wrong by the professionalism that is displayed at the onset. If you've displayed interest in hiring a copywriter, and he can't quote a price to you based on what you've told him, then that should be a warning sign.
NOTE: In this situation, I'm talking about an email transmission or a substantial conversation wherein you have already told the writer what you want.  Depending on how much work you've got to have written, he may not be able to immediately spit out a quote to you. 
But if you've sent a description of what you need to have done, and he's still grasping at straws as to what you're going to pay, this may not be a good sign.  However, If the copywriter sends you a professionally written contract with an itemized list, that's a real good indication of his professionalism.
The Colombo Factor Should Be Present!
If you don't know who the iconic character Colombo is, you need to get on Netflix and watch a couple of episodes.  He's a 1970's detective that's chronically asking questions to people he suspects of committing a crime.  As a matter of fact, he just about drives them nuts with his questions alone.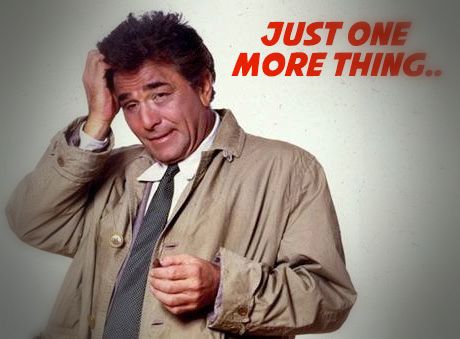 Well, copywriters need to be just like the lieutenant.  They should be asking a lot of questions.
For my copywriting business, I have prepared questionnaires that I send to my clients even before I'm contracted.
What's the reason for this?
First of all, I'll need to know all sorts of things like:
What the goal of your marketing is
What type of traffic driving strategies you've been using?
What other types of marketing has your company been using?
Were these strategies effective?
Usually, the initial questionnaire is several pages long.
The other reason for this is to prequalify the prospect before they sign the contract.
Many times when the client is faced with a questionnaire like this, they balk at it.  Perhaps they were thinking that the copywriter was a mere hobbyist that was going to perform these services dirt cheap.
Once the prospect takes a gander at the preliminary question sheet I send them, they know I mean business.
By the way, that's just the preliminary questionnaire.  After the contract is signed, they will get another rather large questionnaire asking all kinds of questions about their services and especially their clients.  If the contracted party can supply me with a list of happy past clients, I'll send them a sheet to fill out too.
So, if you are hiring a copywriter and they aren't asking you all sorts of questions…RUN!
The other thing that I want to mention is that if you are hiring a copywriter to write several pages of copy and their price is isn't over at least $1000, then chances are you're going to get what you paid for.  A good copywriter has to do a ton of research before he even writes a single word.
He has to analyze your site, consider your marketing strategy, think about how you're going to follow up, and investigate your competition, just for starters.
So, if you get a bunch of questions from a copywriter that you've hired, that's a good thing.  Make sure that you answer all of the questions he asks you, because it'll make your copy a bazillion times better.
Other Factors That Are Muy, Muy Importante!
(These are so important, they warrant 2 Muys!)
The one thing I always try to impress on my clients is the personal touch they'll receive from working with me.  I don't like working on copy without keeping the clients "in the loop".  Since they've contracted me to write the very best copy that I can, they need to get daily updates from me by phone or at least email.
This lets clients know what I'm doing, while letting them know how the progress is coming along.  It also gives me the opportunity to ask a few more questions if I need to.  As a businessman, I understand that the more contact I have with my client, the more familiar they will be with me and they'll understand my writing process. They'll also see how much care I am putting into their copy.
The more they hear from me, the more they'll trust me and let me know their concerns.  Not only that, but we will probably develop a working relationship that can go on for years.
I hope I've given you some ideas on what to look for while shopping around for a copywriter.
If you're in the professional real estate development or investment business, please keep an eye on my blog at: www.ElmoCopy.com
I'll be writing many in-depth articles on copywriting and marketing for this industry, and I look forward to reading your comments and answering any questions you may have.
To Your Continued Success!
Mark "Elmo" Ellis