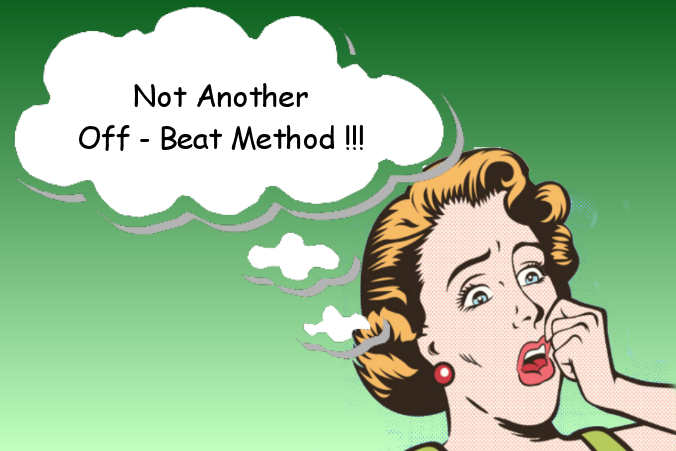 Mark Elmo Ellis – Get more out of this site here.
In my last post I told you what I learned from watching 50 videos on how to build an email list.  If you haven't read it yet, click the link or go back to the last post.
Anyway, It was most revealing.
Mainly because most of methods that were in those videos were very similar.  Which proves that there really isn't anything new under the sun in marketing, just newer means of delivery.
I did uncover a few fresh ideas that I hadn't heard of before.  They aren't new ideas, but I had not personally heard these before so I've decided to write about them.
Before You Get Too Excited…
I just read my tenth Guerilla Marketing book and I would like to kindly reflect on the words of the author, Conrad Levinson.  "Marketing, is not going to save your butt or hand you a million bucks overnight.  Marketing of any kind TAKES TIME — on average 2 to 4 years before you start seeing results."
…Or something like that.
I personally would like to add to that statement; online businesses are usually harder than that.
Just sayin'.
Using Amazon to build a Large List
I'd be lying if I told you I never thought that you could get so many people to your site from Amazon or even a site like eBay.  Years ago when I had my own eCommerce site, I had a lot of people that came to my site from eBay.
However, I was selling physical products that were delivered through the mail, and much of the traffic I received came from my eBay store.
If you're selling digital products like eBooks or video courses, it will probably be harder to get a mailing list fast.  If you have a good niche, physical products, and built have already built your business you can start getting email addresses overnight. by requiring your purchasers to give you their email addresses as a part of the purchase process.
Well established businesses that have been around for a while will be able to get trafficand build a list pretty fast, but informative blogs and sites that are just trying to sell digital items will take much longer. (At least, that's been my experience.)
After watching 50 or so videos on how to build email lists I heard a few new ideas, but only one or two of them were worthy of serious consideration so I'm including them here.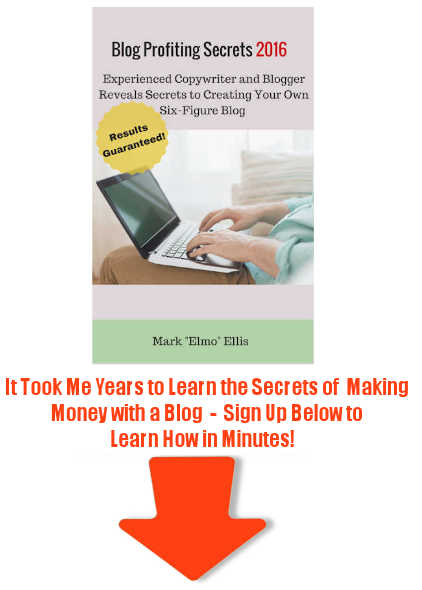 Amazon is more than Just Amazon… it's GOOGLE!
Amazon is a not just an online store, it's a search engine.  In the same way that you'd think about SEO and other issues on a regular site, Amazon functions just like a sophisticated search engine for the products that you buy and sell.
If you know what you're doing on Amazon, you can easily reroute the people that look at your books to your site and get their email addresses.
With just a few simple steps, you can get some traffic to your site pretty easily.
If you are just selling books on Amazon as an author, you will probably have a rough time selling books and information at a profit.   There are so many authors on Amazon that are already well established, it may be difficult to make money at all.
But if you're a marketer, you'll have no problem giving your work away for free on Amazon and those books can generate hundreds of email addresses for you.
How do you do that?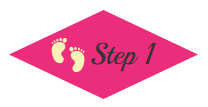 Step 1
Create an irresistible offer in both the front and the back of each eBook. Since the name of the game is collecting email addresses rather than making money from your book, you'll want to place an irresistible offer in both the front and back of each book on Amazon.
So if you're writing a non-fiction book you could offer a course for free, or a free consultation.  If you were selling a novel, you could offer a free chapter or two of your next novel at a significant discount.
Of course, you would link to your site from these pages of the eBook.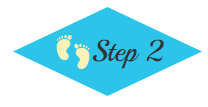 Step 2
The problem is that Amazon doesn't allow people to sell their books on their site for free.
Bummer. They probably don't want 3 million people flooding their site with all sorts of junk that they want to get rid of.
So, what do you do?
It turns out that Amazon has a thing called a "price match".  What a lot of people do to get their Kindle books listed on Amazon for free is place their eBooks on a site called Smashwords.  www.smashwords.com
You can place your eBook on that site for free then send Amazon a notice asking them to do a price match.  If the book is listed as $0.00 on Smashwords, then Amazon will match that price.
Once you send a message to Amazon letting them know about the Smashwords price, Amazon will match the price to $0.00
HOLD IT! UPDATE 2016…Things have changed!
It turns out that Amazon has ditched their price match for items and will now only allow it on TV sets and some electronic items.
When I first started writing this post, I wasn't aware of the recent change in Amazon's policy, but after finding out that they have changed their rules, I decided to write about it.
I found so many sites and people online that was not aware of Amazon's policy change that I felt a public service message was in order.
You can sell your Kindle eBook for a mere 99 cents , which means you can still get some traffic from using this method.
Since I didn't want to give up on this idea too easily, I decided to check around to find out if you can still use this tactic. I located a site that lists places where you can promote your eBook for free.
Here's the site: 120 Places That You Can Promote Your EBook.
Using LinkedIn to Grow Your Email List
Here's a tactic that's very similar to the one mentioned above, except I'm using LinkedIn to give away my EBook.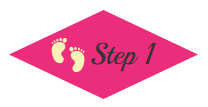 Step 1
If you have a LinkedIn account, it will  be very easy to give away your book to people that you already know and are already in your circle of influence.  If you don't have a linked in account, you need to get one and build your profile and list of contacts.
Don't be too picky about who you pick on LinkedIn, just make sure that they aren't spammers.  A good way to find that out is they usually don't have very good profiles or profile pictures.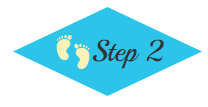 Step 2
Once you have a herd built up, you will get notifications of events in your connections.  Usually these show up in a box on the top right hand side if LinkedIn's home page.  You'll see messages in this box that says, "Joe Mamma has a Work Anniversary."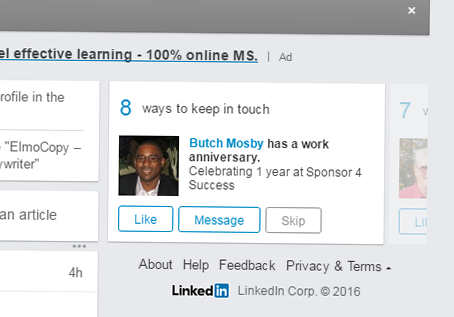 Below that are 3 buttons you can click – "Like", "Message", and "Ignore".
The button I like the most is "Message".
Once you click on it, you'll be treated with a message box that starts out with, "Congrats on your new job! " Then there is place to add a message.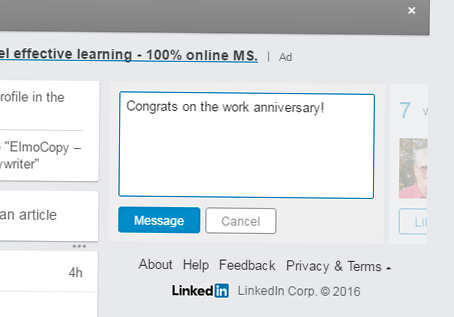 So what I like to do is add a message like the one below:
"Congrats on the new job!  To celebrate your fantastic success, I would like to give you a free copy of my latest book, Blog Profiting Secrets 2016, which I'm currently selling on Amazon Kindle.  Just shoot me your email address and I'll send you a free copy. Cheers!"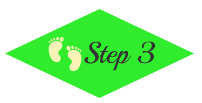 Step3
Seven out of ten times they'll respond with "Sure, send it on!" or something like that, with their email address attached so that I can send it on to them.  If they tell me that they want it and don't tell give me their email address, I then explain to them that the file for the book is too big to send on LinkedIn because there's a limit on the file size (which is true, by the way).  I then ask them for their email address.
I also tell them that I will place them on my email newsletter list if it's OK with them.
I have yet to have anyone turn me down.
Once I send them the EBook through my normal email account at Gmail, I place them on my MailChimp list.  MailChimp will let you add email addresses to your list and then ask you if you have the person's permission to do so.
Let me warn you of something, if you lie to MailChimp or any other email service about getting permission and don't actually have it, sooner or later it will blow up in your face.
You'll either lose your account, your email list, or both.  Not worth it!  So, always ask for permission before adding people to your list.
Using Press Releases to Build Your Email List
You can use press releases to build your email list as well as create authority for your site.
In case you don't know, a press release is a statement sent to a media outlet (like a newspaper)  on a subject of interest.  The whole idea behind the press release is to drive the curiosity of the newspaper or magazine up enough that would want to write a piece on you or your subject.
A press release can also be used to drive traffic to your site and help build an email list.  The main idea behind using press releases is to get the reader of your release to take action, go to your website, and take some sort of action.
Preferably, you want your reader to opt-in to your email list.
Here's where the press release can be a lot different and even more effective than other methods of gathering email addresses.
When you create your press release, you want to announce the fact that you're going to unleash a new info product onto the market for free.  I'm a firm believer in creating a great info product that is just mind-blowing.  If that product has value and can actually over deliver, you will get a lot of traffic, very quickly.
However, you need to heavily brand and provide links at the beginning, middle, and end of your freebie.  Not only that, but you want to encourage your market to SHARE IT!  If people really like your info product and see value in it, then they'll probably be more than happy to give it to others.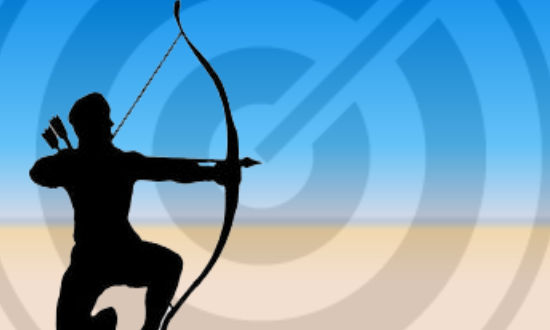 Target the Right Crowd
If you are in the hair care business and you cater to people in that crowd, then you'll want to make sure that you aren't targeting people in the water filtration market.
That's the wrong message to market!
You want to make sure that you are targeting the right type of industry with your message.  You don't want to write a press release to a bird watching magazine when you're blog is about hot rod carburetors!  That'll be totally worthless.
Share a Sample
Another great idea when using press releases is to give a sample of what is to come.  If you're selling a course on how to create images to sell on Fiverr, try to give a tip or short demonstration in your press release on how to actually create an image that you can sell on  that site.
One Big Mistake that Marketers Make
One thing that you'll want to keep in mind when you're trying to use press releases to build your email list is that you are NOT trying to target the magazine or newspaper, but you're trying to connect to your target market.
Even if a publication decides to grant you the attention you're craving, you'll still have missed the mark with the people you are trying to connect with. So write your press release with your herd in mind.  They're the ones that you really want to get to your blog or site and opt-in.
How to get Your Press Release Out There
I've read a load of articles on how to get your press release noticed by the people that you are sending it to.  Much of the information that I've read tells you to target specific PR people and basically romance them; get to know them and they may come around to you.
I believe that's a good idea, but at the same time, I think it may take too long for someone that really wants to get noticed.
Two Fast Methods of Attracting Attention with Press Releases
Here's two methods of using press releases that will enable you to generate interest in your press release fast and get more people to go to your site to sign up for your irresistible offer.

Here is the first method.
Open an Excel sheet and format it so that you can put the names of the media sites in to it. You can also put the dates and times into it that you sent out your press release
You can go to MailChimp and submit the email addresses of the media outlets.  As I mentioned earlier, MailChimp usually asks if you have permission to use an email address. However, the media sites that you'll be contacting will have email addresses posted so that you WILL contact them.  So, technically they're asking you to send your press release to them.
Once you've sent your press release, you'll be able to see who opened up your release.  You should send another email to those people to follow up, but a phone call would be better.
Here's the second method:
 Write your press release so that it's a concise one or two paragraph which focuses on your target audience or niche.
Take the most important parts of that press release and turn it into bullet points.
Once again, target your researched media sites and put together an Excel sheet and put the names of the sites in it as well as the point of contact person with it.
Send out the abbreviated press release and follow up with an email or a call in a week or so.
In either case, it is always good to contact the media persons and be as personable as you can.  Make sure that in all cases, you include irresistible offers in your press releases so that these people will have an opportunity to sign up to your offer.
Conclusion
Building an email address is probably the most important part of growing a business on the Internet.  You must be diligent, and relentless in the pursuit of building your list and take every opportunity to do so.
To your continued success!

Elmo
Find out how generate more traffic and cash flow here.