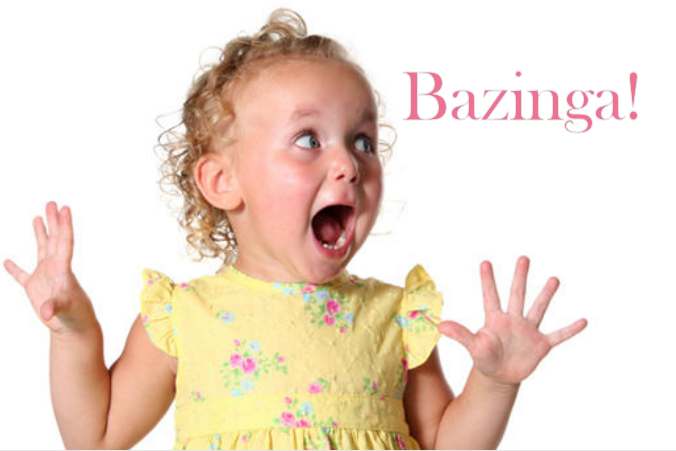 Mark Elmo Ellis – Get more out of my site HERE
If you don't think a few simple words in a title or a headline can influence people, just ask Samuel L. Jackson.
Believe it or not, the famous star once signed a movie contract without reading the script at all.  He just read the title and signed on.
Jackson thought the title was so funny and outrageous at the same time, he just had to star in it.
The title of the movie?
"Snakes on a Plane". No kidding.
In advertising copy and blog posting, the first words your reader see are vital.  Face it, if your headlines suck your copy or posts won't get read.
Plain and simple.
Famous copywriters, like the late Gary Halbert, treat headlines like the Holy Grail. Jon Morrow, the successful blogger, studied writing them for years.
If you can master this one aspect of writing copy and posts, you'll be well on your way to writing wealth.
I don't want to deceive you into thinking it's going to be easy.
As you'll see in this post, there's a lot to learn when it comes to crafting great headlines.
Here are 7 headline writing habits to make the subject easier to understand and the task a little easier.
Habit #1 Write out the Benefits
The best thing you can do to get started on writing your headlines is to make a list of benefits.
How do you do that?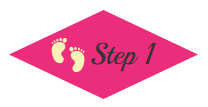 Step 1― Think about what your audience will get out of reading your post, and make a list.
If you were writing a post about the benefits of a Paleo Diet here's what you could write:
Clean diet without additives, chemicals, or preservatives
More meat means more iron in your diet
Anti-inflammatory from eating fruits and vegetables
Limited food sources equals weight loss
More of a feeling of fullness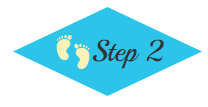 Step 2 ― Focus on the most important benefits.
Once you have a pretty good list, highlight the most important benefits. You'll want to zoom in on the things that will resonate with them the most.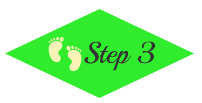 Step 3 ― Brainstorm different headlines.
Now you can begin to brainstorm different headlines based on your benefits list. Just sketch out some ideas and save them for when you start to write.
Habit # 2 Make a List of Your Reader's Desires, Goals, Frustrations and Fears
You are going to be writing out an entire post or ad, so you'll want to gather  your source material together.
Like any research, you'll be drawing information from a variety of sources you've collected.  Gather your source material,(books, magazine articles, reports, and webpages) and highlight the important parts.
You don't want to visit a few blog posts and then start writing. You want to uncover what passions are driving your reader crazy.
So, how do you do that?
Method 1 – Take your list and type phrases into Google to see what responses come up .  If you take our first example, The Paleo Diet, you might think people just want to lose weight.
That may be the furthest thing from the truth.  So go to Google and type in "Top reasons to go on the Paleo Diet".
Here's what I got when I did that:
You can go to these articles, print up the first page or two, highlight the reasons that people are going on the diet.  Once you see the same reason showing up over and over, you'll  have a good healthy list to draw from.
Still not convinced that these are fertile reasons for going on the Paleo Diet? Then let's use the second method.
Method #2― Go on Amazon and check the comments section to see if there is any intel we can get from there.
If you go on Amazon, you can check out the top Paleo Diet books and see what comments people wrote about them.
If people are passionate enough about a book to write a comment about it, they'll tell you why they liked it.
The top Paleo Diet book had 939 comments in it alone.  Some of them were quite extensive; I highlighted some of the reasons why this dieter went on it.

Try to get your hands on magazine articles dedicated to the Paleo Diet. You can search out online versions of magazines that have archived content.
One excellent resource is Reader's Digest online.  They have many of the articles online for you to draw from.  Not only can you read up on your subject, but you can also study their headlines.
Reader's Digest writers are pretty good at writing headlines.  It is beneficial for pro bloggers and copywriters study their magazine article titles.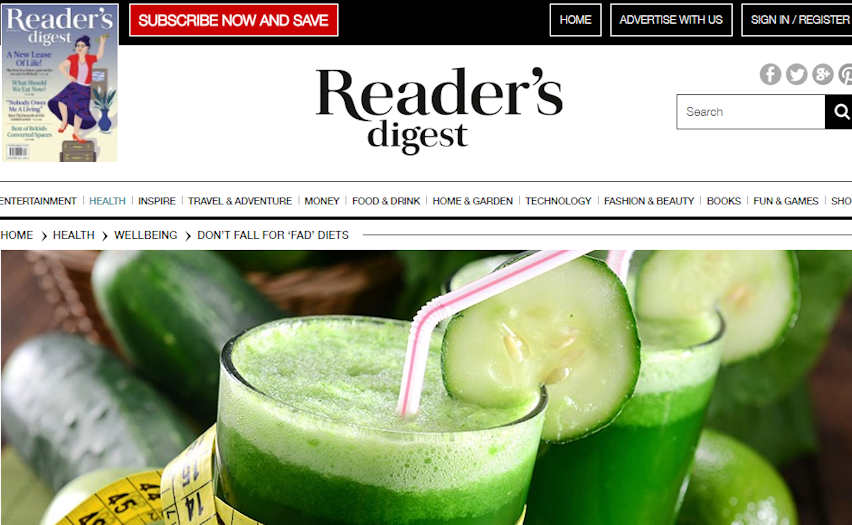 Tip: Another way of finding magazine articles on your subject is to do a Google Image search.  I keyed in "Paleo Diet Magazine Article" and there were a lot of magazine article images.
These images had links to online magazine articles.
Not only that but when I clicked on one of the images, a close view showed up with even more related images.  It also had a "Visit Page" button which took me to the entire Woman's World article.
Habit # 3 Do Keyword Research
Keyword research on the front end is important.  At the least, you need to know what your audience is looking for.
You should also know what terms to use, and what the competition is for the terms you are trying to rank for.
You'll need to make a bucket list of keywords that you want to use for your post or add.  Once you have a good idea of which ones rank the best, you can use them in your headline.
The easiest way to do this research is to use the Google Keyword Planner.  If you have a Google AdWords account you will have easy access to it.
If you don't have an AdWords account, you can get one for free on the AdWords sign up page.
Here are a few articles that will help you with keyword research:
How to do Keyword Research the Smart Way: Targeting Interest and Intent
How to use the Google Keyword Planner Tool
Beginner's Guide to SEO Keyword Research
5 Unknown Keyword Research Tips To Boost Your Online Traffic
The Ultimate Guide to Writing Blog Posts That Rank in Google's Top 10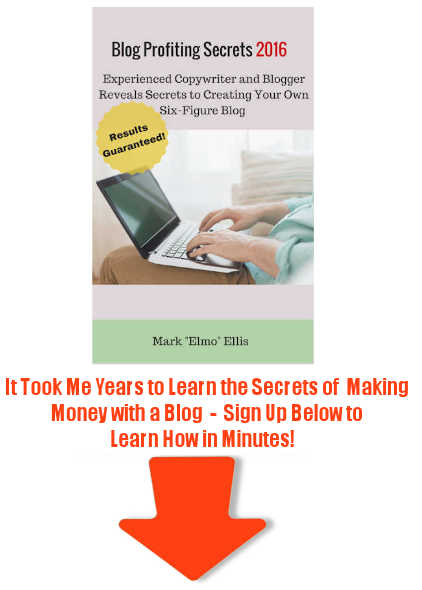 Habit #4 Write Out 30 Headlines Based on Your List and Research
Now we are starting to put the rubber to the road.
Once you have a list of keywords, benefits, desires, and goals you can start to write out your headline.
(All the research you have done so far will equip you with enough material to write the entire article.)
Now you are going to start writing your killer headlines.  Look at your lists and research and begin writing.
Give it your best shot, because you are going to write at least 30 of them.
About 90% or so are going to be nothing but pure kaka.
If you are having a hard time getting started, you can use this content generator to help you generate ideas. (This tool is a lot of fun.)
Habit #5 Choose Your Best Headlines
Once you've written out your 30 or so headlines, you can now start to weed out which ones are the best for your post or copy. If you are using Microsoft Word, you can use the highlighter tool.
Here are a few ways to help you decide which headlines are the best:
Method #1 ― Use this formula to test your headline.
B + C = I
Benefit + Curiosity equal Interest.
A good example of this is Gary Halbert's print advertisement he wrote for a beauty product.
Here is his successful headline:
"Amazing New Formula from Beverly Hills Lets You Take Up to 10 Years off Without the Scars and Expense of Plastic Surgery"
You shouldn't use this long of a title for a post, but direct mail, print ads, etc. are fair game.  The point is to take a good look at what made this ad so successful.
The benefit of taking 10 years off for women is almost irresistible to women, and this ad ran in a magazine for women.
The"amazing new formula"is what raises the curiosity factor.(Heck, even men would be curious.) Another major benefit is sparing scars and spending money on plastic surgery.
If you have a strong benefit while making your audience curious, they will want to read your post or ad.
(It won't hurt to add some exciting words to the headline to give it that Bazinga factor, either.)
Method #2 Test Your Headline
If you can test some of your best headlines online, you'll have a much better idea which one works better.
One way to do that is to use the CoSchedule Headline Analyzer
All you have to do with this free tool is paste your headlines into the headline analyzer's field.  The Analyzer will tell you how your headline will rate as well as show you how to improve it.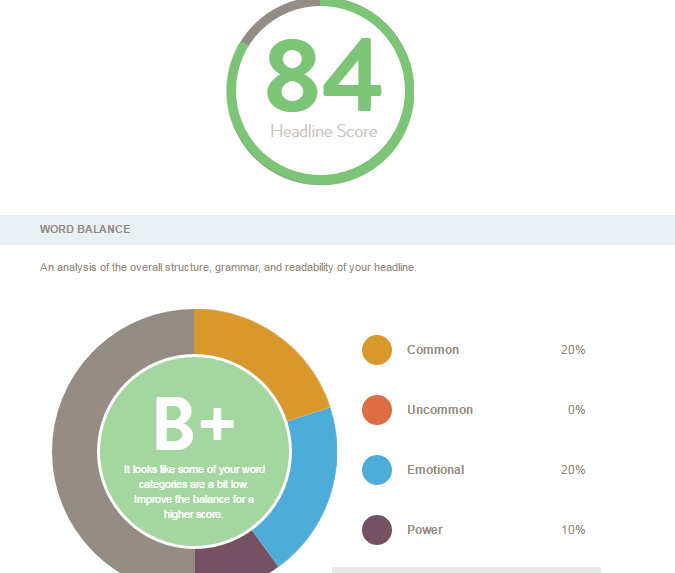 Another way to test your headline is to have other writers read your headline.  This way, you can get good feedback on what they thought about it.
Habit #6 Write Out the Headlines Again Using 60 Characters or Less
To keep you from counting letters, I'm going to do you a favor and refer you to this character counter.
If you are writing a blog post instead of advertising copy, you will need to do this step.
Once you add a headline to your blog post, it appears in the address field of your post.
This is  important for SEO purposes.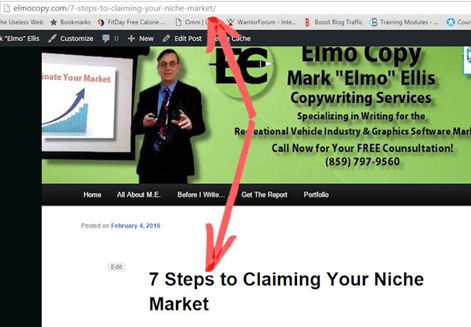 As you can see by the image above, the post title appears in the address field above the post. If you share a post like this on any social media sites, readers will be able to read your title.
Social media sites like Twitter only allow 140 characters.  So if you post a brief message and your post address is too long, you'll run out of space.
Having a short post leaves you room for a bigger message. Look at how easy this post fit into this tweet:

Not only can you read your headline on social media pages, you can see them on search engine results pages: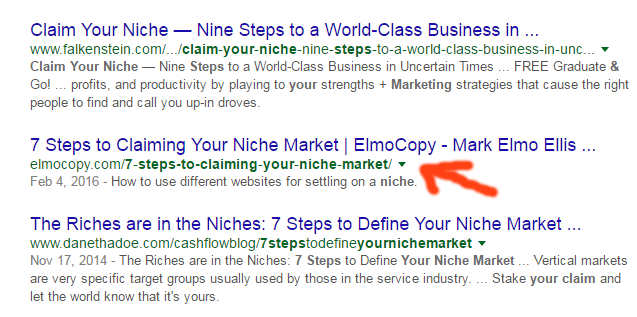 If you look at the title in the example above, you can see that it is easy to read the entire headline.  This makes it much easier for people to share your posts too.
Conclusion
Writing headlines for both blog posts and advertising copy is important, so make it a daily drill.
The author, Malcolm Gladwell, has stated that it takes about 10,000 hours of practice to become an expert in a field.
If you make it a habit to write 30 headlines a day, you can become an expert at it.  Just keep at it and never give up.
Agree with this post? Disagree?  Put your 2 cents in the comment section below and let me know.
Elmo
Get a Load of Free Stuff Here