GET MORE OUT OF MY SITE HERE
Why isn't anyone reading your copy?
You've spent hours, pouring over all the benefits and facts of the product or service you're writing about.
You busted your buns trying to make sure that the layout looks clean and uninterrupted and still you're getting a very low response rate.
There is a clear and simple trick to getting your response rates up immediately and in this post, I'm going to show you how to do that.
The key to grabbing reader's attention is having a great headline.
And by the time you're finished reading this, you'll know exactly what you need to do to write one.
Loads of Worthless Ads on the Yellow Pages
Recently, I did something that may seem a little dated.  Instead of using the Internet to look up businesses, I actually pulled out a copy of the Yellow Pages (YP).
I scanned the pages looking at all of the different ads that were on them.
Very few of them got my attention.
Why?
The main reason was the headline did not address a main concern.
Face it.  Marketers are problem solvers.  If a product or service does not answer a need, we will figure out a way to create one.
So the very first thing you must do is figure out what the most pressing concern is to your target market.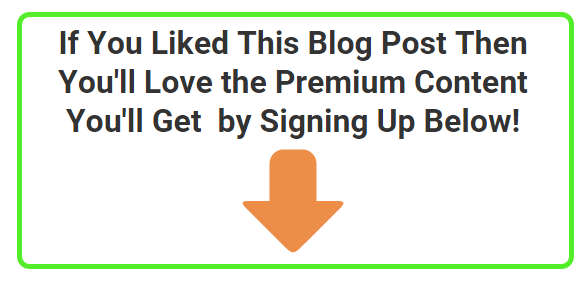 Crappy Copy on Home Security Systems
While I was scanning ads in the YP, I noticed the section on home security systems.  The reason why they caught my attention was because I had already written copy for companies in this market.
Here's the usual, boring copy I found on the ads on those pages:
Free Home Security System! (They get you on their $90+ dollar a month subscription. Nothing is free in the world of business – trust me on this.)
Digital Key Pads
Protect Against Burglary
Owned and Operated for 15 Years! (Or whatever number of years…Who cares?)
But the thing I noticed the most was the absolute lack of a headline.  There weren't any headlines that cut right to the nerve of the problem the security systems were supposed to solve.
Seven of the ten home security business I reviewed in the Yellow Pages had this as a headline:
FREE HOME SECURITY SYSTEM!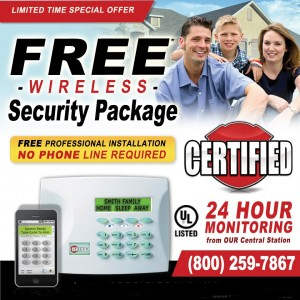 Not only that, but all of the ads had pictures of smiling families on them.
If I didn't know any better, I'd say the same copywriter was hired to write and design all of them.
There are a few problems with this.
First and foremost : IT DOES NOT ADDRESS A MAIN CONCERN!!!
Free home security systems are not the problem or a solution to a problem.  It is a merely an announcement based on the idea that everyone wants a cheap home security system.  It is also assuming that your target market is stupid enough to think that the system is actually free.
(Nobody with a brain will believe that.)
The second big problem was: EVERY AD ON THOSE PAGES HAD THE SAME DANG HEADLINE!
They all said the system was free.
What is going to separate one business from all of the others in these ads?
You have to have a headline that addresses a serious issue.  More specifically, you need an issue and an offer that will separate you from all of the other businesses in that market.
My Solution to the Horrible Copy
Before I wrote a single word, I did research first.
I went online and read every article, swiped every piece of copy I could find that was on the subject, looked for reviews anywhere I could find them, and scanned forums related to this type of product.
I found out something interesting:  Most people that were in the market for a home security system weren't concerned with price too much.
But before I reveal a huge concern that I uncovered in this market to you, here's the headline / banner I came up with:
As it turns out, people will do anything they can to protect their families, even using a weapon to do so.  However,  most people would rather use a non-violent method to stop a criminal.
One of the reasons why most people would rather use a non-violent method is they are concerned with the legal issues of shooting someone.  Not only are these legal issues a concern for homeowners, but for police as well.
The other concern this brings up is that people are worried about being attacked in their home. So this headline adds that concern to the mix.
You want to get the threat/problem you're going to solve for your audience right in their face
This is the reason why I have pictures of criminals breaking into a home rather than a picture of a smiling family.
Finally, this headline gives you the promise of a solution – Here's How You Can Safely and Legally Fight Back!
Writing Attention Grabbing Headlines the Easy Way
So here is the fast and simple way to write headlines that will beat the crap out of everyone else in your market and get people reading your copy:
Step 1:  Do Your Research on the Front End
You need to take the time to do the research on what the issues are that are keeping prospects in this market.
Make sure that you are collecting as much information on your product and service that you can.  If you can, interview people that are intimate with it and organize your notes. Once you have all of the pertinent facts assembled, you'll be able to easily identify the main benefits of your product or service.
You may also want to gather together a collection of great headlines and read them for inspiration before you start writing as well.
Step 2:  Address the Main Concern or a Main Concern
You need to know what the biggest problem, fear or desire that your product or service can solve for your prospects.  Once you have that, you can elude to how you are going to solve that problem in your headline.   You want to arouse curiosity as to how you are going to do that in your headline as well.
Step 3: Make the Problem as Pronounced as You Can
You need to zoom in on how the problem is a pain in the butt that you're going to solve.  Here's an good example:
Do This Simple Exercise to Lose One Pound of Belly Fat Every 72 Hours!
Or how about this:
Oh God, I'm Having a Heart Attack!
These were the terrifying last words my father in-law spoke before he collapsed in an airplane aisle flying at 35,000 feet, with the force of a vice gripping his chest…
Step  4: Give the Promise of a Solution Without Telling What It Is
Here's one written by Dan Kennedy for people that recruit talent for companies:
"Puts Recruiting On Autopilot So You Can Go Play Golf!"
Here's another headline by Dan Kennedy that shows you that you can use longer headlines if you have to: (Actually, this is one of his shorter headlines.  He sometimes makes them  so long they go halfway down the page.)
Achieve Total Autonomy, Peak Productivity, Everything As YOU Want It, Doing Business With Whom You Want, And At The Price You Want It At…
As you can see, it is easy to offer a promise in your headline, just make sure that you or your client can deliver on it.

Conclusion
While this formula doesn't fit every type of copywriting situation, it works pretty well for print ads, blog posts, and direct mail pieces.
Many great copywriters obsess over headlines and will sometimes write out pages of them before settling on one that they are happy with.
Of course, you won't know how well you're headline has worked until it is mailed out or goes live online.  So you may have to run a second ad (referred to as a split test) to see if you can get a higher conversion rate.
Resources that You Can Use to Help You Craft Great Headlines:
Kopywriting Course – Best Headline Ever
David Ogilvy's – Best Selling Headline
Victor Schwab's –100 Advertising Headlines
ProCopyTips  – 117 tested advertising headlines that made money
Digital Heart – 106 All-Time Great Advertising Headlines You Can Use To Get More Readers To Your Blog
QuickSprout – How to Write Copywriting Headlines
Writtent – 4 U's: Copywriting Tips for Great Headlines & Copy