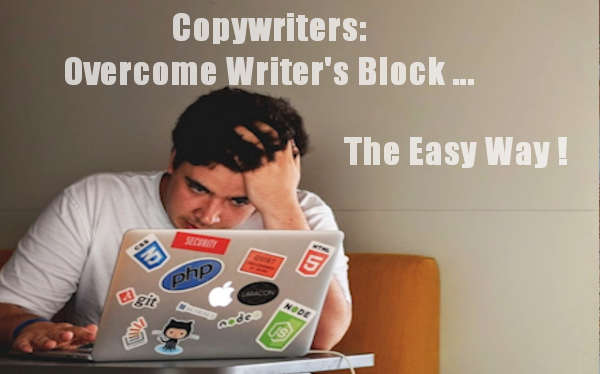 GET MORE OUT OF MY SITE HERE
If you're a copywriter, I think you can agree with me when I say:
"Writing copy for a product or service is tougher than hell."
Well, believe it or not, we can fix that.
In this post, I'm going to show you a technique for getting your words down on paper faster and with less hassle.
A copywriter's job is to produce ideas and words that sell services and products.
Almost every writer that's tried their hand at copywriting experiences what I like to call, "The Wall."  (Actually,  that's a term given to distance runners that suddenly feel like they can't take another step.)
In copywriting "The Wall" usually occurs at the very beginning of the task.
You sit at your computer and stare at your monitor without a clue as to how you're going to get the first words out.
There are some different ways you can overcome this obstacle, and to help you easily get started on writing your copy.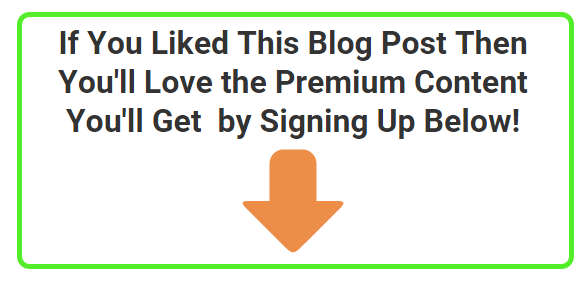 Step 1: Define the Problem
If you study advertising, you'll notice a formula for most commercials and advertising copy.  I like to call it:  Create a problem and solve it.  You can also call it: Point out the problem and solve it.
With most products and services you can easily see a problem the product or service solves, but in many cases, the problem isn't that pronounced, so we have to make a problem.
Here's a good example:
A commercial on TV is advertising plastic food storage containers.
Now, think about it.  How many problems do you have with this type of a product that needs solved?
Well, a good copywriter can figure that out.  So, in the commercial, you'll see the lady of the house, frustrated as a wet hen, knocking the food storage dishes all over the place because they are so hard to stack.
I'm not kidding about this.  This is an actual commercial.
But the point is that you have to make sure you have clearly defined a set of problems that the product or service solves before moving on.
Step 2: Gather all of your facts.
Before you write a single word, you need to gather together all of the facts you can about your subject.
Think about it.
How are you going to get anything written if you haven't got a clue as to what type of problem your product or service solves?
So, you have to collect every piece of information you can to get the job done.
Manuals
Brochures
Notes from your client
Diagrams
Pictures
Interview transcripts
Records from the company
Online reviews
Swipe files from previous advertisements
Surveys
You'll want to organize these pieces and keep them on file before you begin writing.
Step 3:  Read and digest the information.
The next thing you'll need to do familiarize yourself with all of the material mentioned above.  You need to make copies of it, and highlight the sections of information that's important.
Such as:
Benefits
Features
Comments by customers
Phrases in the information that you can use
Terminology
You'll also want to write notes in the margins that mention potential problems and advantages of your product.
Go through all of this thoroughly, and don't rush it.
Once you have all of your facts in place, type them up in your word processor and keep them handy, you're going to need them.
Step 3: Crank out a Checklist
I love checklists.  I once rehabbed an entire house from top to bottom using one.
At the end of each day, I'd walk around the place, looking at what needed to be done next, and I'd put them up on the wall on a whiteboard.
I found that I could get things done much quicker.  Only took me a year and a half to get the house in order.  (Of course, I was working at the time too!)
Here are some of the things you could have on your product or service checklist:
Customer objections
Customer raves
Benefits pulled out of information in Step 2.
Features
Testimonials
Relevant client points
Information from employees that you can use
The best way to use a checklist is to create one yourself.  After you've collected all of the material, digested and studied it, you will be the best person to make a checklist for your project.
Step 4:  Get professional help…for FREE!
There are four sites that you can use to grab more information for your product service.  Many times, professionals that work in the field you're writing about hang out in these places:
LinkedIn
Quora
Warrior's Forum
Facebook
Here are the different approaches that you can use to get professional opinions on your subjects:
LinkedIn – On this site you can do a search and find people in the industry or company you're writing about.  Just do a search on LinkedIn for people working in a particular industry and ask them whatever questions you need to.
You can also post a question in their general posting section and usually you'll get some great help.
Quora – For gathering information from pros, Quora is excellent.   The site is designed so that you can ask people for help that are knowledgeable about your subject.
I have personally asked questions about products and services on Quora and rarely have I been disappointed.  Usually, people are very passionate about their niches and they will spill their guts about them.
The only downside to using Quora is that you may not get a response immediately.  It all depends on how obscure or popular your subject is.
Warrior Forum (Also known as the WF) – The Warrior Forum is the largest Internet marketing forum online today.  However, it is not always restricted to Internet marketing as many people believe.
People from all sorts of industries hang out on the WF and because the volume of people that are on there is large (usually thousands at any given time) you won't have to wait very long for a response.
To be able to post on the WF you need to be a member, however membership is very reasonable – $10.00 for a lifetime subscription.
Facebook – You can use FB to network with people in any particular industry you're writing about.   You can do a search and target people that either are working in the industry you're working in, or you can search companies and businesses that are the same or similar to what you're looking for.
Tip:  As a smart rule, you should always be kind and professional in your communications with people online, no matter how snarky they may get.
Usually, people are very open and friendly and you can get all sorts of help for free.  However, every now and then you may run into some rather blunt people. If it seems like they are being nasty, thank them and move on.
Also, make sure you thank anyone that gives you help and answers your questions as nicely as you can.  Remember, these folks are answering your questions for free and they are taking their valuable time to answer your questions.
Other Resources:
If you find that you are working in a particular industry in a consistent basis, you need to subscribe to that industry's journals and magazines – they are a treasure trove of great information.
If you are writing about a particular product, you can always do a search online to see if there are other sales pages you can swipe and get ideas from.  I like to search through Google images because sometimes they have print ads similar to what I'm writing about archived.
Take a Break
My last piece of advice on overcoming barriers to writing copy is to take a break from it for a few days, even a week if you have to.  It will amaze you to find out how ideas and concepts will occur to you when your mind isn't focused on the subject.
Carry a small pad of paper with you throughout the day and leave it on your night stand if you can.  You may get a great idea in the middle of the night and you can jot it down before you forget it.
Conclusion
If you use these tactics when you're writing your copy, you'll find that you'll be less frustrated and your work will flow a little more smoothly.
You may not want to follow all of these ideas exactly as I've laid them out here.
That's OK.
Over time you'll develop your own system and you'll be able to knock out decent copy much quicker.
Like this post?  Hate it?  Did it help you in any way?  Please comment below!
GET MORE OUT OF MY SITE HERE