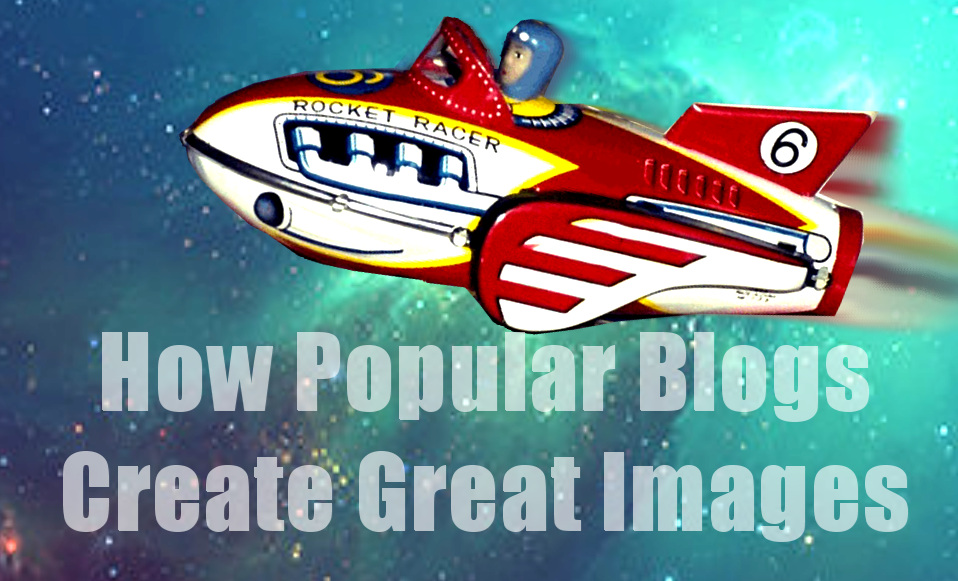 Create All The Best Images for Your Blog in Minutes – Special Report by Mark Elmo Ellis – Get more out of my site HERE.
Your blog is boring, lifeless, and devoid of anything fun or engaging.  Even your mother is ignoring your blog.
The reason for this is quite simple; your posts have nothing but blocks of text on them.
If you can create all the best images for your posts – making them engaging, relevant, and professional you will definitely have a captive audience.  Studies have shown that blog posts that have pictures on them get almost 95% more views than posts that do not.
You can easily verify this by looking at the stats from Twitter and Facebook.  Consistently,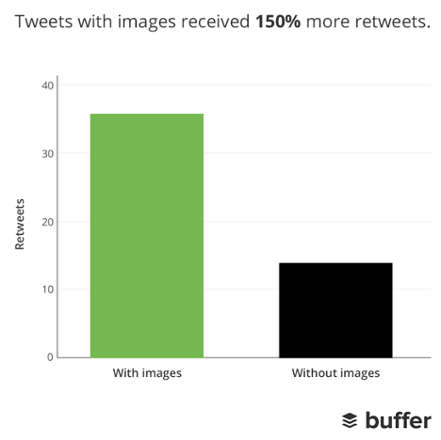 (Source: Buffer)
Facebook posts receive 2.3 times more engagement than posts without pictures, too. (Source: Buffer)
The obvious point is: popular blogs that have all the best images on their posts can generate a lot of engagement and interest.  The silver lining with this problem is that it's easy to fix.  Heck, it can even be fun.
Many blog owners may find adding pictures to their blog a hassle.
I promise you, if you take the time to learn how to make them yourself, you'll not only learn how to create all the best images you'll ever need, but you'll also save yourself a ton of money.
Use an Affordable Graphics Program to Make All the Best Images You'll Need
If you want to have decent looking images on your site you'll need a graphics program.  Using Adobe Photoshop is OK if you want to spend a ton of money.
I love Photoshop, but there are cheaper solutions that you can buy. Photoshop, out of the box, will run you about $700.  If you get on the Adobe Cloud, you'll be paying $50 a month (that will amount to $600 a year).
If you want to use a free alternative to Photoshop, you can use the online program Gimp to make your images.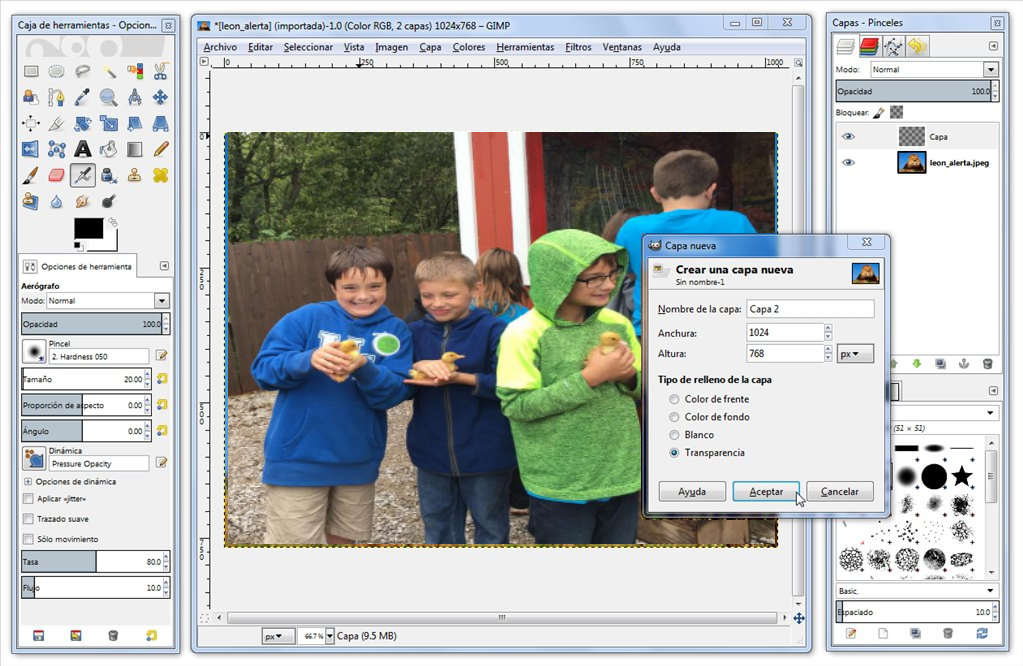 Gimp is very similar to Photoshop in many ways, and it is a powerful alternative to Adobe's premier graphics program.  It will take you a little while to learn this program because there are many tools and features for you to use.
The downside of Gimp is that it is an online program.  The speed at which you get results from Gimp is dependent on your bandwidth.  If your internet is down, the program will not work.
I would still use it, but I would also have alternatives that I could use as well.  It is always a good idea to have more than one tool in your toolbox so you can make all the best images you'll need.
My Favorite Graphics Program for Creating Great Graphics
The program I love to use is PaintShop Pro. PaintShop is an excellent alternative to Photoshop because it is a powerful program to use and much cheaper.
Corel's PaintShop Pro costs about $70 for the latest version and about $30 – $50 for an older version.  It's very easy to learn, but it does take time.  If you get a course to teach you how to learn PaintShop, you can master it in just a few days.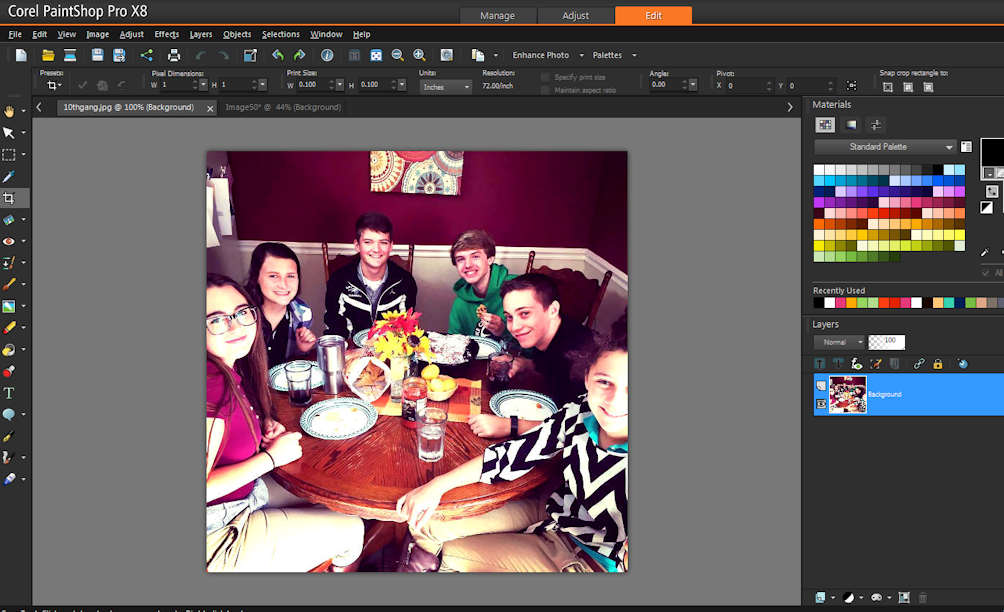 Otherwise, you'll have to take some time to play around with it or figure it out.
Here's how I created an image that I used for a post.
Use a digital camera to take a picture of something or someone interesting. In this case, I used a photograph of a young kung-fu master.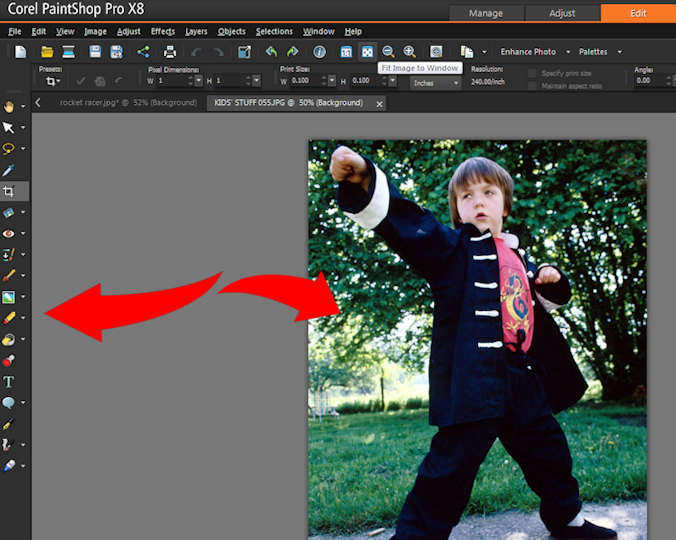 Next, open the image in PaintShop Pro and edit it. In this case I used the eraser tool to isolate my subject.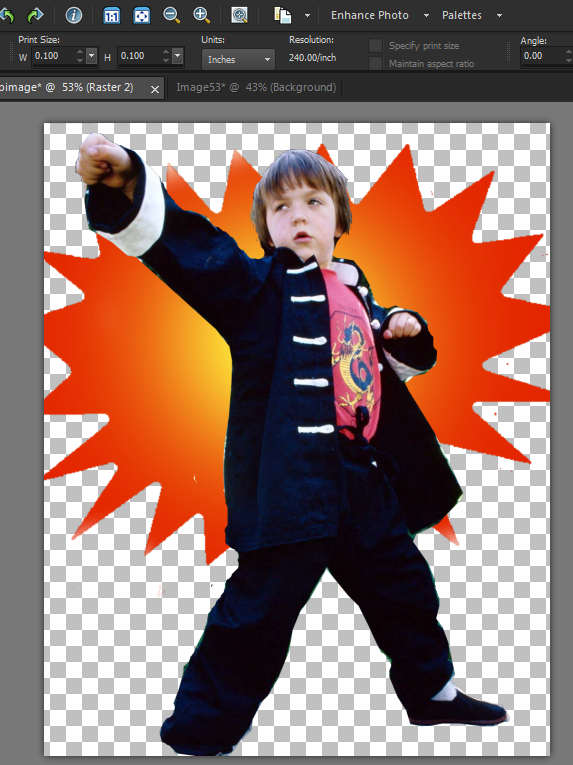 After I erased the background on this image using the eraser, I quickly made an explosion for the background using a saved piece of clip art I made in another program.I added color to the explosion using a very soft paintbrush tool.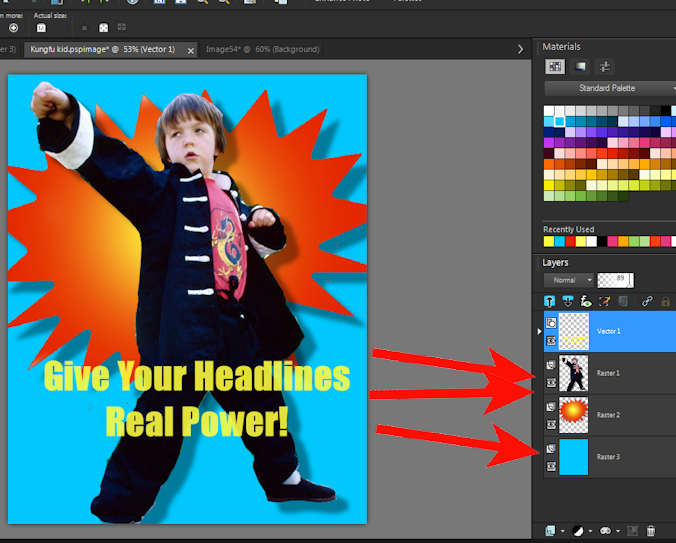 4. Once I had the kung fu master and the explosion in place and resized, I add extra               background and my lettering.
I then made my letters transparent using an opacity setting, and I added letters and made them transparent as well. I also used a drop shadow effect on my subject and explosion.
The final step was to use a built in optimizer for the Internet and save it as a JPEG file. The optimizer is very easy to use and will make it quicker to see when someone goes to your blog post. Even though you are trying to create all the best images for your posts and make them clear, you still need to make sure they load quickly.
Hopefully, you can see the advantage of having a powerful program like PaintShop to make all the best the best images for your blog you can handle.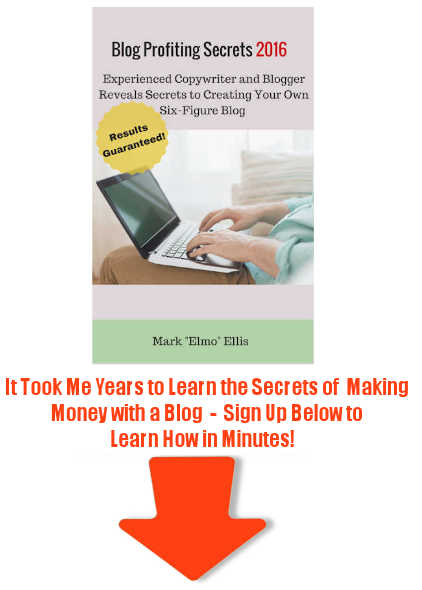 Use an Online Graphics Site
I regularly use two easy-to-use graphics sites to make all the best images I can for my blog. One of them is Venngage and the other is Canva.
Both of these online sites use a very similar interface for creating graphics for the web and both of them have free versions for you to use.
The real benefit of using Venngage is you can create quality clipart on the fly.
The benefit of using Canva is it is wonderful for creating high-quality photographic images for your blog quickly.
Both of these sites have paid services to use their premium graphics and I have used them on occasion.  Usually, I use the free stuff.
Here's a video I made showing you how to use Venngage to make excellent graphics for your Blog:
Here's how I use these programs:
Step 1. Sign into either Venngage or Canva.  It is free to sign up and get an account.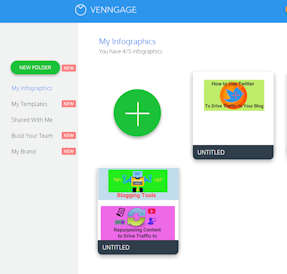 Step 2. Use the simple interface to drag and drop your images.  Both Canva and Venngage have loads of preloaded images for you to use.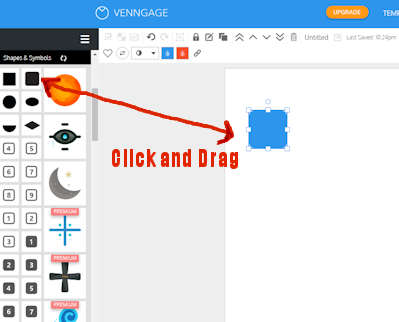 Step 3. Add lettering and icon pictures to your image if you need to do so.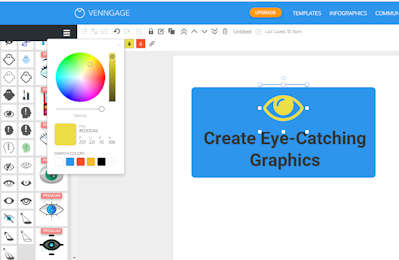 Step 4. Once I have my image the way I want it, I push CTRL + PrtScn on my keyboard to take a picture of my image.  This will take a picture of everything that is on your desktop.  Don't worry, you can easily get rid of it using PaintShop.
Step 5.  I then paste the image into PaintShop for further altering.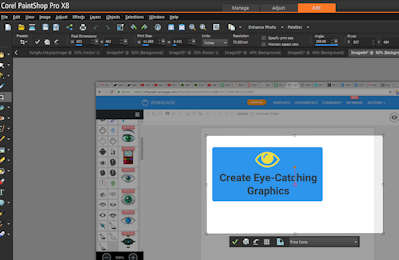 Step 6.  I then crop the image and use PaintShop's picture optimizer to make it load fast when people go to your site.
That's it!  It is a very fast process once you know how to use the program and you can create all the best images you want using this procedure.
Just to show you how easy it is to use a program like Venngage or Canva, I've created a video to show you how it is done.
https://www.youtube.com/watch?v=pwtlU5Yw9r0
You can also upload your own images into Venngage or Canva. I have Canva a lot to create professional brochures for clients and images for my blog.
Canva Screen Shot
Grab Pictures from Free Sites on the Internet
One of the things bloggers need to be concerned with is using copyrighted images from other people.  If you aren't careful, you can get sued and it does happen frequently.
Usually, most businesses will send you some sort of notice asking you to take your image down.  It is very expensive to take someone to court over these copyright matters and the settlements are not that big.
So, rather than take you to court, they'll ask you to remove the image.  Wouldn't it be much easier to just use create all the best images you need by grabbing all royalty free pictures in the first place?
Where to Find Royalty Free Images to Use
Category 1. Photographs
Unsplash – This is a great site for grabbing beautiful and new images.  The way it works is every 10 days new images are displayed.  The images are taken by skilled photographers and are free to use anyway you desire. However, you are encouraged to name the artist and provide a link to their profile.  Here are their terms for use: Unsplash Terms.
FreeImages – This site is a massive repository of images that you can use.  The site is divided into two sections: free, and paid.  The images are grouped together into categories that are easy for you to sort through.  There are a few restrictions you need to be aware of, so here are FreeImages' terms.
PicJumbo – This is another truly amazing site for grabbing stunning images online.  PicJumbo has an easy interface to use. You can download all of the pictures you want from this site by merely clicking a button. (I haven't tried this yet, so let me know how it works out for you.) Here is the download link as well as PicJumbo's Terms of Use.
Superfamous – These high quality photographs are free to use as long as you give the site credit and its creators credit.  (Make sure you read the Creative Commons License for use.)
ImCreator – This is a site that is kind of like Canva and has a lot of high-quality free images.  If  you need to put together beautifully made marketing materials for your business, this is the place to go to.
Public Domain Archive – I just included this site because it links to most of the sites mentioned above and several more.  It has many of the images categorized by artists, type, and sites that might have what you're looking for.
Gratisography – This site offers wonderful images totally free and makes the chore of creating all the best images you need for your blog very easy.  The only limitations are that you cannot use these images for porn, to make fun of someone, or any other stupid reasons.  You can't take credit for any of the pictures or imply that Gratisography endorses you or your products in any way.  Gratisography terms.
Morguefile – This is a site that takes in loads of images that were created over the years and submitted by the owners to allow for use.  Morguefile has a searchable section where you can look at similar groups of files and sort through them fairly quickly.  Here's Morguefile's license terms.
Pixabay – The images on this site are mind-blowing.  There are four categories for you to choose from: photos, illustrations, vector graphics (clipart) and Videos.  Super high-quality images that are free for the taking.  Pixabay's terms.
LittleVisuals – The owner of this site died in 2013 but his family has decided to keep it going.  Great pictures here free to use.
Jay Mantri – This is a simple site loaded with pictures.  You can quickly browse through the different months by clicking the "all photos" link at the bottom of the intro page.
New Old Stock –This is a site that has vintage photographs archived.  The photos are excellent quality and you'll be able to create all the best images you want, but you'll have to spend a considerable amount of time looking through them because there aren't any organized sections or searches.  Since these are public domain photos, you won't have too many restrictions.
Picography – A site based in Ireland, has loads of great photos that are free to use.
Category 2 – Clipart
Clker – I really like this site for making or grabbing vector clipart. This site is like a one-stop-shop for getting free vector clip art images, uploading your own images, and even creating your own images.  (It almost makes you wonder why you'd ever buy clip art or even think about taking someone else's.   Clker's Terms of Use
The thing that really blew me away about Clker is that you could take preexisting clip art and edit it to make it your own creation.  Clker has a great graphics editor you can access directly from the site.
You can also take photographs and easily transform them into vector clip art as well. The clip art is all categorized for you on the site so that you can jump to the art you are looking for.
Open Clipart – The interface on this clipart site is extremely simple and very easy to use. (It almost reminds me of a Google for royalty free clip art.)
When you land on Open Clipart's site, you are greeted with nothing but a search field where you type in your query.  All you have to do is type in your subject and you'll be treated to loads of clip art related to your search.
Warning: I tried out the search for "super hero" and saw images that were related to Marvel Comics.  You are going to have to use your common sense on some of this stuff.  If it looks too familiar, don't use it!
4. Other Ways to Get Clipart for Your Blog Dirt Cheap
If you want to go pro with your blog or newsletters, you can easily buy different sets of clipart to keep on hand to use. The only problem I've personally had with these is sorting through all of the images to find the ones that I need.
Usually they are categorized, but there are so many to choose from you may lose time looking at all of your options.
Nova Art Explosion 800,000 – I have a collection of clipart and pictures that I bought years ago called Clipart Explosion.
At the time I bought my collection, there were only 100,000 images, not there are 800,000! The set has become so enormous that they have had to ditch the reference book that came with the discs. You can still view the images on each disk by using a viewer that comes with the set.
You can get the whole shebang for $100.00 and you'll have so many images it will last you for years. Here's the link to Amazon: Art Explosion 800,000 Images
You can also get Art Explosion 500,000 Images for around $30.00.
Clipart deSIGN USA's – Icons-Logos-Symbols-Pictograms-Vector Clip Art-Clipart Images CD-ROM  This is a massive set of icons and clip art for you to use. There are thousands of icons and premade logos as well as vector clip art. You will never run out of graphics to use.
5. Get Free Moving Images for Your Blog
Moving images on your blog have been proven to be winners with readers. It is relatively easy to find them if you know where to look.
The kind of moving GIF images that people like to see on a site are of actual photographs that move. I'm sure you've seen them.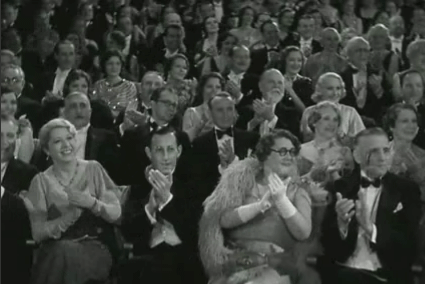 Usually, you can all sorts of moving pictures from sites that host this sort of thing; but, a word of caution. If you go to a site that has pictures of celebs doing different goofy things, you may want to make sure that you're covered under copyright laws.
I usually try to make sure that I use neutral images with people that are not well known.
Unless there is a disclaimer on the site that protects you under copyright laws, I'd use images or unknown people or animals. That way, you know for sure you're not violating any copyright laws.
If you decide to use pictures of famous people or from movies, you should at least consider these guidelines:
You should get written releases from the principle holders of the material
You could also link to the site that provided you with the images and blame it on them
The only other way around this is to create your own moving GIFs (To me this is the best option to stay out of trouble.)
If you want more information on how to stay out of trouble on this issue, you should read the following Forbes article about legal issues using GIFs of famous people.
Picgifs – This is a site that has a large amount of moving clipart and photographs that you can easily put into your blog.  This site also has editors in place so that you can alter the gif files.
Picgifs makes it real easy to find the type of moving GIF files that you need by categorizing them. You can also search the site to find GIF's as well.  You don't need to download the images because Picgifs give you the code that links directly to their site.  This also helps you save file space on your blog account.
I checked the site to read the license agreement, and couldn't find one.  The only thing I saw was a page that said "free clipart for use".
Gifgifs – This is a large site that has loads of clipart GIFs to use.  They are all categorized and there is also a search function on the site to help you find what you are looking for. GifgifsTerms 
Giphy – This is the big Kahuna of GIF sites that has loads of celebrity animated GIF files as well as a lot of generic ones. You can easily search the site by using Giphy's search option, or by browsing the categories.
Giphy has loads of license terms that will require you a considerable amount of time to read. (This is what worries me; if there are a lot of rules, it must mean that they are trying to cover their butts considerably.)
However, I believe you'll be pretty safe with a picture like this one: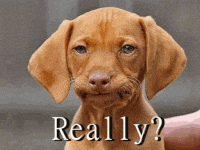 6. Make Your Own GIFs Using a Free Online GIF Maker
You can create all the best images you want by using GIF creators that will make the process of creating an animated GIF very easy.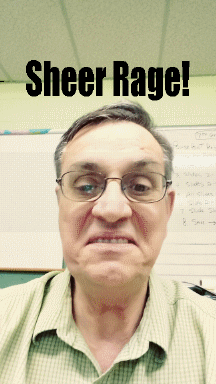 GIPHY has its own free online GIF Image creator.  With this GIF maker, you can create all sorts of animated GIFs.The only thing I found to be rather limiting was you had to already have online animation uploaded to YouTube to use it. 
Step 1: Take a series of photographs with your cellphone camera or other device and then load them onto your computer. (About 5 or 6 will do.)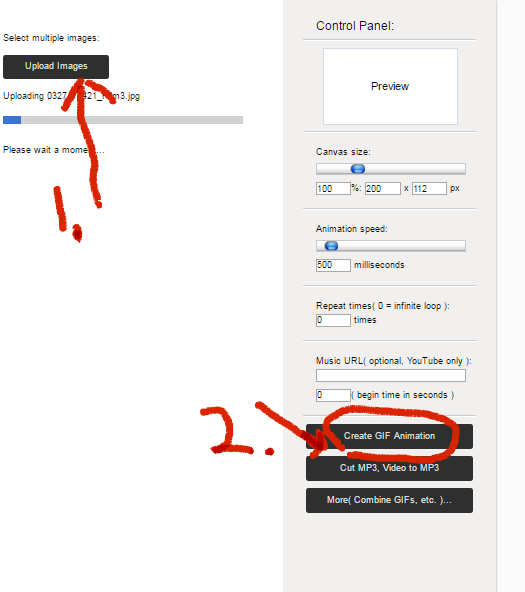 Step 2: Upload your images from your phone or digital camera into GifMaker.Me's video editor.
Step 3: When your images have finished uploading, you simply down your finished animated GIF.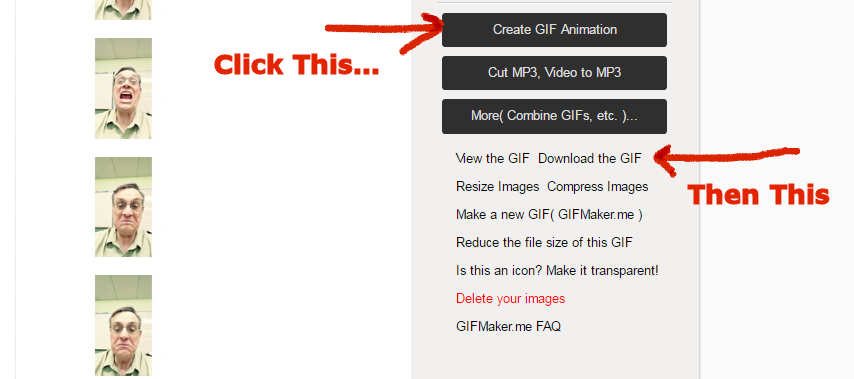 Step 4: Make sure you save it as a simple file name and not the file name that GifMaker.Me gives you. If you do that the file will not work when you upload it into your blog.
Conclusion
Hopefully this post gave you a bunch of ideas on how you can design all the best images you can imagine for your blog or site.
If you have any other ideas on how to make all the best images for your blog,  I'd sure love to hear them.  Please leave them below in the comment section.
If you want to get a free report on how to increase your website conversion rates by 64% as well as a free copy of my book, Blog Profiting Secrets 2016, click on this link: FREE BOOKS
How to create all the best images for Your Blog is copyrighted material 2017 by ElmoCopy