Now you can easily learn how to use Corel's PaintShop Pro X7 without the hassle of wading through huge unorganized books, or spending tons of time sorting through horribly made online videos…

These fun and engaging video lessons are so easy to follow and learn, I guarantee you'll be mastering Corel's PaintShop Pro in no time flat!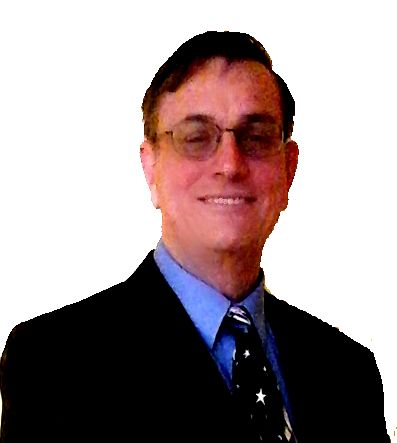 Dear PaintShop Pro User,
My name is Mark "Elmo" Ellis and I'm a professional educator with a Master's Degree in Education Technology from Boise State University. I've been teaching Corel's PaintShop Pro for well over 5 years now, and I've developed a comprehensive video course that'll teach you how to use PaintShop overnight.
If you're like me, you probably hate wading through large, boring, expensive books and manuals to learn a simple program.
When you have the task of teaching groups of students how to use a photo editing program, you really don't want to go through a maze of books and instructions.
And that's exactly the problem that I had.
I had the job of teaching high school students how to use a photo editing program that they could use to manipulate images, while keeping them focused, engaged, and interested.
The graphics program the school wanted me to teach had to be affordable, yet high quality.
Corel's PaintShop Pro was the program that fit the bill.
However, I was in a tight spot because I only had a few weeks to learn the program, develop lesson plans, and introduce the course to my students.
Large Books Frustrated my Learning
When I first started learning PaintShop, I was very intimidated by the mountains of pages I had to study just to learn how to use it.
Since I had the daunting task of teaching a large number of  students how to use the photo editing program, I had to learn how to use all of the functions and tools first.
And because I was in such a severe time crunch, I needed to get up to speed on the software…Pronto!
However, I had a real problem ―my progress in learning PaintShop was slow and painful.
I'd go to a book store or on Amazon and look at all of the enormous PaintShop Pro books that I'd have to wade through and grit my teeth.
It was frustrating to look at the tons of material I'd have to read just to learn how to do the simplest of things with it.
When I tried to read the books, they were so large and unorganized, I had a hard time keeping them bookmarked for reference. They were quite thick, and  keeping them opened on my desk or lap made it almost impossible to follow the detailed instructions.
It's not that these books were long winded in their demonstrations; most of the time the writing was rather short.
The reason why they were so massive, was because they had to use loads of static pictures to demonstrate how the software was supposed to work.
I usually had to put one of these cumbersome books up to my face, and squint at the pictures in order to see what I was supposed to do.
But the main thing that drove me nuts, was the time I lost digging through all that material.
I'd get so frustrated with the amount of time needed to read the books and learn the program, it made me wonder how I was ever going to be able to actually use it and teach it.
Not only that, but these large manuals were usually written so poorly I'd finally throw my hands up in desperation. It made me wonder how I could've been so stupid to waste good money on them in the first place.
Videos Were No Help Either…
Eventually, I wound up spending loads of time trying to figure out how to use PaintShop Pro myself.
Sometimes I'd go on YouTube to see if I could find a relevant video that would help me.
Usually, the videos were long winded, very poorly made, and were out dated from years ago. (not to mention the time it took me to search online for them).
Every now and then someone would make a decent to-the-point video, but it was usually about a part of the program I already knew, or it didn't fit the tool or function that I needed to learn.
I eventually had to abandon looking through online videos because I had wasted so much time.
I didn't have the luxury of digging through a maze of information because I had course work and plans that needed to be organized and put in place.
Before I knew it, other aspects of my job really piled up and I was also running out of time with only a few more weeks to create my lessons.
I could only imagine what a pain in the butt it would be like for other people that needed to learn how to use it.
Adding Up All of the Anguish
When I sat back and thought about the ordeal I had to go through just to do a few simple tasks with the program, it really bothered me.
I had to spend a wad of money to buy a large, expensive books
I spent frustrating hours wading through a ton of material to learn simple functions in PaintShop
I spent hours and hours online looking for videos that wound up being crappy, and I hated the valuable time it ate up
The stagnant pictures in the books could only show me so much, and I found myself digging for additional info just to learn the basics
Most of the books and pictures were from previous versions of PaintShop and not X7, so I had to rely on outdated material
If you had a question, you couldn't ask anyone for help and if you couldn't see a demonstration―you were many times in the dark
Since I had to figure out how to teach this course to students in a class, I had to force myself to read a truckload of boring, static books and watch a bunch of poorly made videos.
Not only that, but whenever I tried to contact the people that wrote the books or ask a question in a comment section of YouTube, I never got a response.
Through trial and error, I finally taught myself all of the basic functions of PaintShop and boiled the most important tasks down into a comprehensive set of video lessons that would enable me to help others.
I now had an entire series of videos that were detailed, interesting, and had projects that were fun to try out with the students in my computer class.
Now You Can Benefit From my Trials and Errors
So, rather than just churning out a bunch of untested material, I decided to use my technology students as a proving ground.
Suddenly it all came together – I had my breakthrough moment, and decided to take all I taught myself and boiled it down into a simple step by step video course!
Over the course of a year, I decided to use this video series to teach a group of eighth graders how to use almost all of the important functions of the program.
The results were extremely positive from my students!
By merely watching the video presentations on the DVD, they were able to easily learn how to use this graphics program and create stunning images!
Not only that, they actually had fun learning PaintShop.
With this Video Course…
You wouldn't need to buy expensive books ― You could save a wad of cash for other programs or resources you might need
You could easily jump to the section you needed to learn, rather than bookmark pages. This would save you hours of frustration and headaches
You could clearly see and hear how to use PaintShop in a video rather than looking at static, boring pictures
You'd know what the results of the lessons looked like…You could actually see the results of the lessons before attempting to learn them!
The lessons would be concise, organized, and laid out. You wouldn't get frustrated spending valuable time wading through tons of material in a book
You wouldn't have the anguish of searching online for hours trying to find decent videos that explained a function of PaintShop
If you liked using pictures to learn things, then using video is so much better ― The video explains everything quickly and easily so that learning becomes fun!
This video series covers PaintShop ProX7 ― one of the more recent versions. You wouldn't get stuck with useless, outdated material that you really couldn't use
You'd also have links and contact info so that if you got stuck, you could get help when you needed it
If you want to learn PaintShop Pro the quick and easy way, then I'm absolutely sure that you'll benefit from my video course.
That's why I want to tell about my new, proven course "The Paintshop Pro Tricks and Basics Made Easy Video Course".
Now, anyone can easily learn to use PaintShop Pro X7, without all the hassle and frustrations of books and poorly made tutorials. You no longer need to wade through piles of unorganized chapters that are outdated and a pain to flip through.
This is a professionally made DVD (Video Disk) That has 17 video lessons with step by step instructions on how to use all the basic tools and create stunning effects with PaintShop pro.
These video lessons aren't just short and sweet, they are highly detailed and explain l how to learn each tool and function, step-by-step.
The DVD comes sealed in a durable vinyl carrying case, and is silk screened without paper, so that it will operate smoothly in your DVD drive.  The case has an insert inside of it that has a table of contents on it.
If you're using Windows, the DVD will start operating as soon as you place it into your computer's drive.  You'll see a simple, easy-to-use menu to help you get started.
Using my background in education and years of experience, I created a fun and easy way to learn the basics of PaintShop, and also how to create incredible fantasy images.
Using this video course, there's no guess work and no hassle.  I start at the very basics and take you by the hand through each lesson.
With this program you'll learn:
The purpose and use of the three main sections, the Manage, Adjust and Edit tabs
How to adjust your personal workspace and setup the tool control panel so you can perform all tasks with ease
The way to quickly master and use the all the tools in the tool pallet
Shortcuts for creating great images within minutes
The quick and easy way to add text to your images
The simple adjustment method that makes average photos look incredible
Easy tips and tricks to creating web page banners and graphics
How to make realistic aliens, zombies or monsters
Valuable skills that'll enable you to fix damaged heirloom pictures and pictures
How to remove scratches and tears from images, easily
The easiest way to enhance contrast and brightness
How to remove red eye and blemishes from skin in your pictures
How to easily add cool backgrounds
The fastest way to warp and distort pictures into incredibly strange images
How to layer and merge several images in seconds!
Much, much more !!!!

During my teaching career, I've taught and designed classes spanning every subject from History to Business Math.
I have a Master's in Education Technology and Instructional Design and I'm an expert at teaching subjects that make students proficient and get results.
However, because this is a video course, you'll have access to me and my lessons 24/7/365 because this course will be on your shelf whenever you need it.
Now let that sink in for a second.  You'll have access to my voice and video taking you by the hand, through highly designed steps, helping you master PaintShop Pro whenever you need it.
When you consider the fact that I  usually charge students upwards of $60 an hour for private lessons, you can see the value I'm offering.
But think of this as well…
The schools that hire me, pay me in the tens of thousands of dollars to teach this course on campus.  Not only that, but you'd also have to drive to my classes, pay for parking, and then pay good money to take the course.
But with this system, you won't have to pay $10,000 or $2,000 or even $500 to take this course.
All you'll have to pay is $26.95.
That's right, you'll have my expert video lessons on how to use PaintShop at the tips of your fingers for a mere $26.95.  And in a second, I'm going to make this deal even sweeter and more irresistible.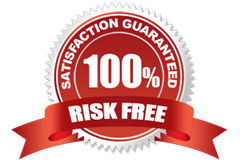 My 100% Iron Clad Money – Back Guarantee!
Go ahead and try my PaintShop Pro X7 Tricks & Basics Made Easy Video Course for a full 30 Days.  If for any reason you don't like the course, you can send it back and get a full refund.
As you can see, you have nothing to lose…There's absolutely no risk to you whatsoever.
To order PaintShop Pro X7 Tricks & Basics Made Easy Video Course, Click the Link Below.

Sincerely,
Mark "Elmo" Ellis
P.S.  If you order my PaintShop Pro X7 Tricks & Basics Made Easy Video Course right now, I'll be happy to throw in my bonus disk with 4 additional video lessons absolutely free.
In these lessons you'll learn how to :
Skillfully merge two faces together to create a whole new face
Use the cloning tools to merge skin areas together
Blend skin tones together  – using the makeover tools
Use the transparency section of the layers pallet to line up images perfectly
Invert the cutting selections so you can remove exactly what you want in a picture
Rotate and position an image to match another
Transform a picture of yourself into an action hero
Add a fantasy background to your image
How to transform a picture of a friend or yourself into a comic book image
All of this and much, much more!
To order your copy of PaintShop Pro X7 Tricks & Basics Made Easy Video Course, plus the bonus video disk with 4 extra lessons, click the link below.