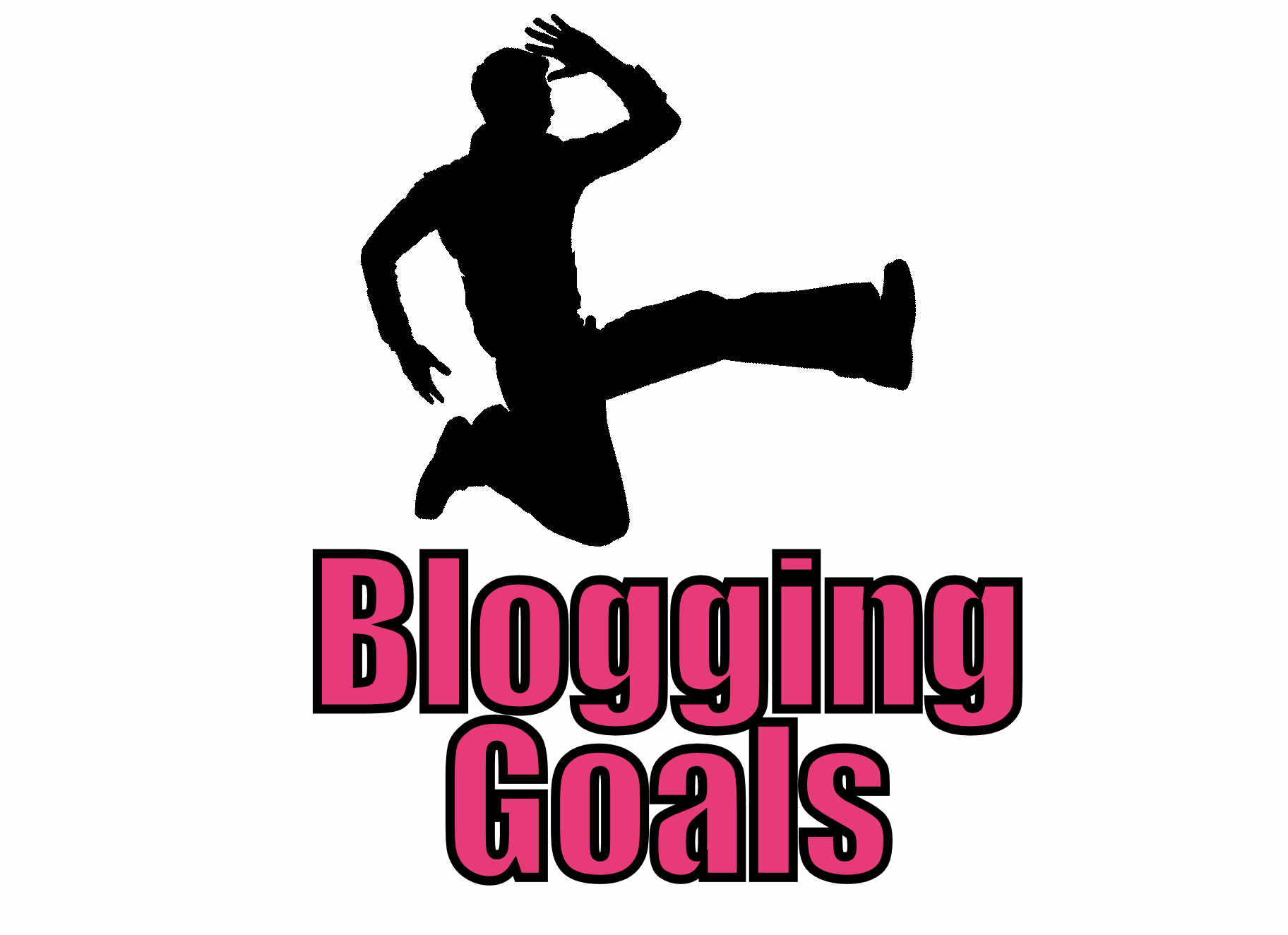 It's amazing how many people will put the cart before the horse on their blogs.  They'll actually start blogging before they have any idea as to why they're doing it.
How do I know so much about this?
Because I did it for years like a stupid idiot, that's how I know so much about it.
Without having any stated goals as your guide to blogging, you're doomed at the start.
If you go online and look at the stats on how many new blogs are created and fail each year you'll see exactly what I'm talking about.
"There Are About 164 Million Blogs In The World And 50% Of Them Are Inactive."

The Reason Why You've  Gotta Set Goals for Blogging 
When I started my first business on the Internet around 1998, there weren't very many blogs around.  All of the sites that I had built were static HTML and you had to learn that language to build a webpage.
I had started an online embroidery business called Ellistrations which was basically an ecommerce site.
Even though I eventually used an HTML editor called Dreamweaver which made the job of using it easier, it was still a tedious process to build and maintain a website.
I remember reading at some point that there was a thing called a blog that was going to revolutionize the Internet, and I thought, "Yeah, right!"
Little did I realize how big the blogging revolution was going to become.
Thanks to the intervention of blog platforms like WordPress and Blogger, anyone can set up a blog and start up a business in no time.
I have very limited talent when it comes to online programming, and I've literally set up a blog in less than 25 minutes.
Note: If you don't already have a blog, I've gone through the entire process of setting up a blog in a previous post called, "How to Set up Your Blog in 7 Easy Steps".
Getting a Blog is Fast and Easy…And That's Just the Problem
Because of the ease of starting and running a blog is pretty easy, a lot of people think that they can just log in and start making vast sums of money.
If you've been doing business on the Internet for more than 5 minutes, you'll know what a joke that idea is.
Just like any other business, you'll need a plan and the proper tools to get the job done.  If you're new to blogging or stuck in your progress to create a REAL online business, then this post should help you out tremendously.
So you'll need the tools, blogging knowledge and goals to move your online business forward.
Before you do anything, you'll need clearly defined goals.
I can tell you from experience that without clear blogging goals, and a defined blogging strategy, your business efforts are doomed from the start.

3 Very Good Reasons to Have Planned-Out Strategies for Blogging
Having blogging goals is super important if you're really serious about your business because it will do three specific things for you.
It will immediately tell your readers what your niche and market focus is.
It will draw in the crowd that's most likely to do business with you.
By having stated goals, it'll be much easier to create content.
So let's go into each one of these goals and use them in real world examples.

Telling Your Readers About Your Niche And Focus
I'm a copywriter by trade, and my focus is copywriting and blogging, so when I sat down to decide which goals were important to my blog I made a list that looked something like this:
Goal #1: Have prospects book my services and hire me
Goal #2:  Have prospects set up a free consultation
Goal #3:  Have prospects inquire about my services
Goal #4:  Get interested visitors get on my mailing list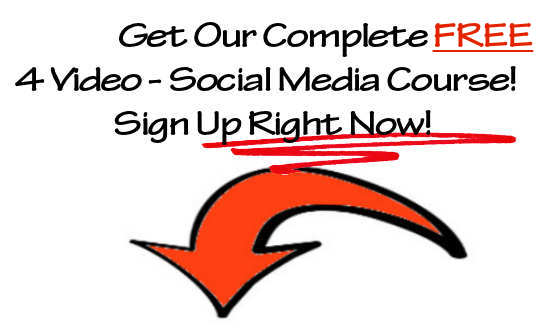 As you can see, I prioritized my list from my most important goals to my least.  Now whenever I start writing, those main goals are fresh are in my mind.
For example, Goal #1 – "Have prospects book my services and hire me". The main goal with my blog is to get people interested enough to come to my blog, read my material and hire me as a copywriter.
So, when I sit down to write a blog post about copywriting or blogging, that goal is in the forefront of my mind.
I have to think specifically about what would be important to prospects that are either looking for help on their blogs, or in the realm of advertising copy.
I also have to think about the other 3 goals as they apply to my content and site.  This is a huge help in the creation of valuable content to my prospects, subscribers and clients.

Top Priorities for All Serious Bloggers
When it comes to writing your posts or content your goals, niche, and reader's interests will be your guide.
However, almost every blog will need a blogging tool kit to get meet the goals and objectives that you've set forth.
Here is a list of essentials for any blogger that wants to make a big splash online.
Tool #1 ― Email Responder. Email marketing is huge.  Almost every online marketer knows the value of collecting and using email addresses.   So you're going to need a way to collect email addresses and send out professional messages to your subscribers.
There are loads of email services to choose from, but the top 4 are Aweber, Get Response, Mail Chimp and Constant Contact.
Tool #2 ―Hello Bar. This is a great way of collecting email addresses!  Let's say you're already using an auto responder like Aweber and you want to make sure that you're collecting as many email addresses as possible.
Hello Bar is a pop up tool that you can easily add to your site.  Once you add Hello Bar it will automatically pop up with your irresistible offer.  The thing I like about this tool is the ease in which you can set it up.
You can designate exactly where your pop up will open, what it will say and in the colors you designate it to pop up in.
Another great thing about this tool is that it keeps simple metrics on how many people have looked at your pop-up offer.
Tool #3 ― Google Analytics.  You can get this tool for free from Google so that you can see how many people are coming to your site.
The thing about Google Analytics that bugs me about this tool is that it's got a lot of highly technical information.  Unless you're a highly skilled or educated webmaster, you probably won't understand most of it.
I only use the basics like how many people that have visited my site, but if you can learn how to read and interpret the rest of the info GA gives you, more power to ya.
Tool #4― Stat Counter.  If you find Google Analytics too challenging, then perhaps you can use Stat Counter.  Like GA, Stat Counter will tell you how many people are going to your site, where they came from and other interesting information.
Even though I prefer Stat Counter to GA, I find it's much easier to read and is on my level of understanding.  So if you want a simpler traffic counter to look at, go to Stat Counter.   It too has a free version that you can use and I've been using that for years without paying a dime.
Tool #5― Social Media Feather . This is a plugin that will allow your users to come to your site and share your content very easily by merely pressing a button.
You can get this tool very easily if you have a WordPress blog.  It's what is known as a WordPress Plugin and it literally took me under 3 minutes to install.
A Word About WordPress Plugins…
If you're kind of new to blogging, then you may not have heard of WordPress Plugins.  Plugins are one of those tools that make WordPress so stinking easy to use.
Basically, Plugins are WordPress applications that allow you to do certain things like add pictures to your sidebars or help you to optimize your blog posts for search engines like Google.
There are quite literally thousands of these applications online and most of them are totally free.
Click this link to view a list of the most popular WordPress Plugins .
Considering the vast number of tools at your disposal, you'll probably want to only use a handful of them.  Let's face it, there's only so many hours in a day, and if you're a writer of any sorts, you can't spend a ton of time using too many of them.
A good idea is to try to NOT let them distract you from your writing, marketing, and clients.
The big problem with Internet Marketing is that it has all sorts of distractions and things to grab your attention.   You'll need to stay focused on getting your writing done.
Here's another tool that you can get that'll help you stay focused and on track: Write or Die 2
Your Blogging Strategy Will either Kill You or Make You Stronger
Once you have all of your tools and have decided on the main goals you want to focus on, it's time to start writing.
(Hopefully, you haven't wasted too much time worrying about what niche or market to go into. I don't want to minimize the importance of your decision, but you don't want to stall your attempts to get started too much.)
If you don't have a clue as to what you should write about, take a look at this post on how to find great blog post ideas.

The Factors That'll Determine Your Blogging Success
I've read a ton of posts and books on the subject of blogging and if I've heard it once, I've heard it a million times, excellent content is KEY!
Because content competition is fierce, you will need to produce the best content possible to stay ahead of the pack, no matter what niche you decide to go into.
But what constitutes good content on a blog these days?
Well, believe it or not, there's been a ton of research online that you can access and check that will give you a good idea as to what you'll need to kill it in the blogging world.
Factor 1 – Knowing and understanding the structure of a good blog post.  Just like copywriting, you'll need to understand how a blog post is structured.  (Please see my post on how to structure great blog posts.)
Factor 2 – Make your posts SEO friendly.  Without going into too much depth here, you'll want to make sure that your posts are using keywords that are relevant to what people are searching for.
You'll need to use a keyword tool like Google's Keyword Planner to find keywords that people are using in their searches to find what they're looking for.
You'll want to include those keywords in your title, (which will automatically place it into your URL) subheadlines, and body copy.
You don't want to use your keywords too much because you will get penalized by the search engine gods for it.
Just use them naturally and in some of the places I talked about above.
Factor 3 – Post Length.  Posts that are rather short don't get the same traction as longer posts do.  As a matter of fact, posts that are more than 2000 words get usually get ranked higher on the Internet than short posts do.
This isn't to say that shorter posts aren't ever successful, because that's not always the case.  Two good examples of this are Seth Godin's blog that has many posts that are usually under 500 words per post, versus Neil Patel's Quicksprout Blog that usually has posts in the 3000 to 5000 word range.
My personal take on this is that if you can write a really good 500 word post a day, and that's all your business will allow you the time to do, then so be it.  It almost always boils down to the type of business you're in.
If you're a musical instrument repairman and are using your blog posts to generate local interest in a geographic area for your bricks and mortar business, you won't need to blog too much.
However, if you're a writer that wants to land a lot of clients online, then you'll probably want to blog as much as you can as often as you can.
Factor 4 – Promoting Your Blog.  You'll need to promote your blog as much as you can and there are a ton of ways you can do so.  As a matter of fact, promoting your blog is just like marketing, you can use as many different ways as you like to get your blog posts in front of you audience.
Here's a link to an outstanding post on the many different ways you can get your posts in front of your potential readers.
Get Busy Blogging or Get Busy Dying
I think I've given you enough blogging ideas and food for thought to fill up your brain for now.
I hope I've convinced you that you really need to set goals for blogging that you can achieve.
The main thing that you need to do is to take action ― persistent and consistent action.  If you really want to gain the online attention that'll translate into revenue for your business you'll invest the time and effort in learning these strategies and factors.