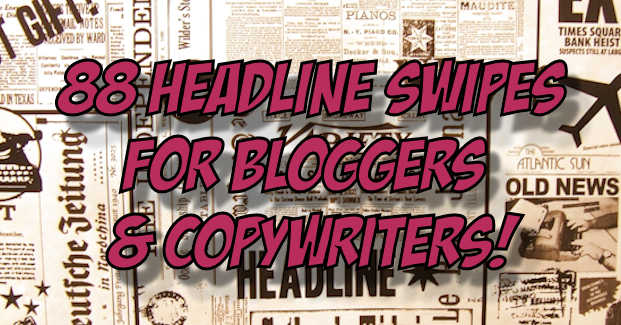 GET MORE OUT OF MY SITE HERE
Ok, what's the secret to writing headlines that will make people want to read your blog posts or advertising copy?
Great copywriters and bloggers seem to be able to do it effortlessly, generating loads of revenue for their businesses.
Do these writers have some magic formula that they use to draw eyes to their copy, or are they just lucky?
Don't worry, because I'm going to show you exactly how to do it.