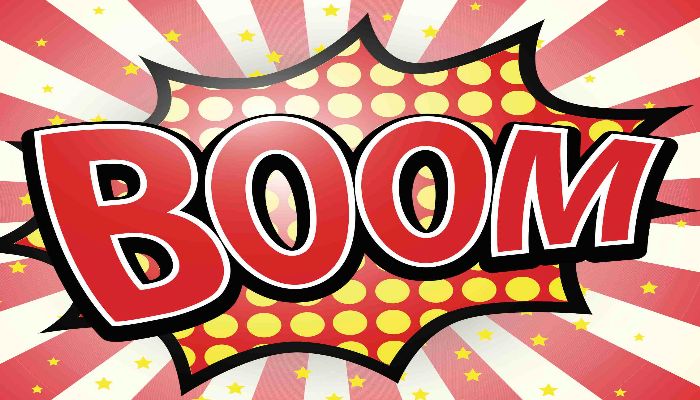 The market for your vehicles is up, but your sales aren't nearly where you'd expect them to be.  You've got a better product than many of the other companies, but somehow those manufacturers are connecting with prospects better and making more sales.
You've read in industry trade magazines and sites that most of the sales are starting online.  Now, social media, email, and websites are the new game for generating revenue and bringing in new prospects…and you desperately want in.
Your mind swarms with ideas and information you've been fed from the Internet, but you don't know where to start.  As a marketing and sales pro, you're expected to "bring home the bacon", but lately you've been delivering cans of Spam, and your boss isn't too happy.
Just diving in without a strategy isn't a good option either. You could waste a lot of time and money experimenting.  But you need to do SOMETHING, like have an organized plan to generate a list of good prospects; however you're not sure where to start…
Don't fret too much, because I have a few off-beat ideas that'll get your email marketing campaign up and running in no time!
Before we get to that, let's kill a few marketing sacred cows and talk about what not to do, like…
Don't Build Lists on the Internet
99% of the Internet marketers out there will tell you that collecting email lists from traffic on a website is the way to go.  And perhaps it is for many industries like software, or selling courses online.
But when you're selling high ticket items like RV's, you're dealing with a different animal entirely.
For one thing, buying a piece of software, or a $30 eBook on how to raise emus is usually an impulse buy.
When people are buying vehicles, especially Rec Vehicles, they're considering a wide range of benefits, features, and options.  The price tag is much bigger and the selling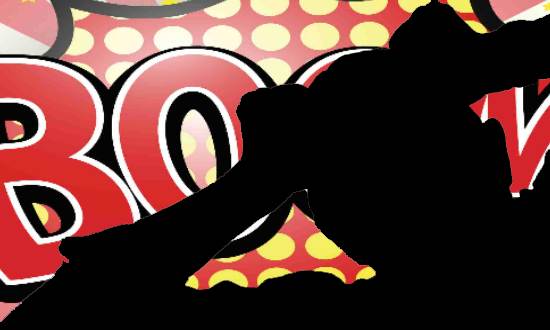 process is much longer.
So, expecting people to just go to your site and hand you their email is probably not going to happen.
Another common online soliciting tactic is to have an opt-in autoresponder box on your site so that people will send you their email.
Usually, an offer is made to get a free "thingy" of some sort (free eBook, free coupon, free anything cheap) in order to entice people to hand you their email address.
If you've been involved in any sort of marketing for more than 5 minutes, you know exactly what I'm talking about.
And that's my point.
Every business online has an offer like this, and every business wants to give you something for free.  Let's face it: It's been OVER-DONE.
One major problem with this, is actually creating a "thingy" that's worthy of a prospect's attention.
If you want it done right, you'll want your free "thingy" to be stellar.  You'll want it to be in the "Thingy" of the Month Club,― the freebie that gets shared all over the net virally as an industry standard.
Unfortunately, creating something like that requires a lot of time and money.  It's also risky, because if it doesn't hit the mark, it could be a big waste of time, and actually turn prospects off.
Another problem with collecting email addresses online is the auto-responder/email service itself.
(Near the end of this article, I'm going to show you two free or dirt-cheap ways to connect with people through your website.)
Usually, these are paid services that you have to have set up on your site.  If you don't know how to do this you'll have to get a web designer to do it for you.
After you've got it up on your site, you'll need to have a way to immediately maintain and set up a thank-you message delivered for people for signing up.
This must be done with some thought if you're going to establish a highly-polished, professional appearance that starts the sales process.
Which leads me to the next topic…
Don't Sell In Your Email Campaign
I know that telling a sales or marketing manager to not sell is just like telling a fish not to swim, but you need to reel it in. (No pun intended.)
People are sick to death of traditional selling because they've been lied to, pestered, and in some cases, actually harassed by sales people.
The last thing they want to do is read an email where you're telling them you're going to call them…especially if they feel like they don't really know you.
Not only that, but they don't want to read an email that tells them what your needs are, as in this example I received in my inbox this month:
"WE HAVE OVER 4 MILLION DOLLARS WORTH OF "USED" INVENTORY!!! Hello, my name is Joe Blow and I am the Used Car Director here at Toyota On Podunk Lane. We are overstocked with used Cars,Trucks,Suvs,and Minivans. I need to reduce my inventory this weekend and I will pass the savings along to you! Almost everything is ON SALE!!"
What I felt like writing back to Joe was:
"Gee, I'm sorry to hear that you're overstocked.  Perhaps you shouldn't order so many freakin' trucks the next time.  If I didn't know better, I'd say the reason you've got to get rid of them cheap is because they aren't so good in the first place…Just sayin'!"
(Actually, my wife and I love Toyota vehicles; we've always had one in the family at one time or the other.)
But the point is you'll need to focus on the needs of your prospects and customers, and definitely not the needs of you or your company.
You're going to need to use more sophisticated methods, how to use email to gain trust, build loyalty, and eventually win sales from your list.
You Have No Idea What You're Doing…Do You?
Another problem with any email campaign is knowing what to say and how to say it.  If you aren't savvy with online writing or how the game is played, you'll definitely be at a disadvantage.
Email copy and campaigns are specialized fields.  They can be highly effective when written, designed, and used by professionals that understand what they're up against.
Many times, companies will hire copywriters to write their email campaigns for them because they can do it quicker and cheaper than trying to do it themselves.
By the way, let's make one thing clear about copywriter's fees; the word "cheaper" is a relative term.
If you're paying a director of sales $200,000+ a year, do you really want to waste his time writing email messages that should be written by a specialist, rather than have him running your sales and marketing force?
Do you want to hire an English major to write marketing messages for your company at the tune of $40,000 a year only to find out he has no idea what he's doing?
So, a decent freelance copywriter that understands what it takes to advance your brand and resonate with prospects is well worth a solid commission.
Getting the Clouds to Part and the Sun to Come Out…
If you've had the stomach to read this far, you're now well aware of the challenges an email campaign, as it applies to the RV industry, can be.
Hopefully, I haven't put you off of using email in your marketing mix.
Please notice I said, "Marketing mix".
It should be an important, integral part of your marketing strategy that works seamlessly with your other marketing tools.
Your email efforts should be a pipeline of valuable information that leads to a host of other information sources like social medial, newsletters sent by snail mail, trade shows, magazine articles, and other valuable information sources.
The main idea behind all of this is to establish long term trust by increasing exposure of your company through a variety of marketing platforms.
Email can be the hallway to your other marketing efforts provided you have a plan and method of executing it. (Tweet this!)
Four Strategies for Generating Results with Email
Rather than write an extensive article that's loaded with fluff, I'm going to hand you four effective Email marketing steps that'll get you started right away.
Yes, these steps will take time and effort, but the results will be significant.
Grab email addresses from anywhere you can get them. If you are at a trade show, or a promotional event and someone approaches your station, get their email.
Have a physical product on hand that you can give them for signing up.  If they have kids, offer a free cookie for their address.
If you have people that wander into your business, do whatever you can to get their email address.  Don't merely rely on Websites or traffic to get email addresses, ask for them every chance you get.
There's a load of ways to build your email register, and here's a list of 29 ways you can collect email addresses.
Your email pieces must have a great subject line. In the same way a great headline is massively important to a direct mail piece, so is a great subject line to an email message.
You need to have a dynamic headline that has a main benefit while generating curiosity to your prospects.
If you fail to grab their attention right away, or your email looks like spam, they'll trash you in seconds. This is the reason why you should almost always use the prospect's name in the subject line if you can.
Here's a few examples of what I mean:
"Happy Birthday, Joe!  Free Surprise Inside!"  
(Now, who wouldn't open that, even if it wasn't your birthday?)
"What are our customers saying?"
(This is perfect for an RV manufacturer, especially if the email body is loaded with testimonials from happy clients.)
"The Star-Class Explorer – New Video!"
(If your company has a new promotional video out, you can use this.)
Create a plan for your email campaign. Good copywriters will write out a detailed plan of action for their email campaigns, and so should you.  Usually, they will write out information like the email number, title, primary and secondary reasons for the email, and the title.
This way, you can easily see the pattern and when different sequences should occur.  You don't need any special software to do this, either Excel or Word will do, but it does take thought, time and effort to plan and execute an email campaign like this.
Do everything you can in your email campaign to avoid looking like spam. Like:
Using caps on all your letters in the subject line
Using funny looking characters that look like this:
Make sure you use unsubscribe links.
Never, ever write a misleading headline. People will get mad as fire ants if you misrepresent yourself and they won't forget it.
Eventually, get a good email management system and use their professional looking templates.
Some Shortcuts that are Legit
Since running an email campaign might seem a little daunting to you, here are a few ideas that may help you get started quickly while reducing your workload.
Hire an expert to get the job done right. A good copywriter can make a major difference in your campaign and bring in prospects and sales for years to come.  So, if you don't have anyone on staff that can do the job properly, try to find a freelancer that can do the job right.
Make your email connect with other forms of marketing. If your email has drop-dead information in it, see if you can get your subscribers to share it on social media sites.  You could also have the subscribers sent to a place where they can subscribe to other means of connecting with you like a YouTube channel, or a newsletter that's sent monthly via regular carrier.
If you want to get on the fast track on building your email list quickly, get all of your company's employees on board as fast as possible. Have them encourage their friends and families to share and forward your email.  Go through your entire company's listing of past customers and business connections and see if you can get them on your list as well.
Direct mail is still very effective and you can send out a monthly newsletter that lets your past customers and friends know you still care. You can encourage people to connect with your business online through the newsletter.
Yes, you can still get email from Internet traffic. However, you need to redesign your site and optimize it for getting prospects to take action and sign up.  I recently wrote a white paper on this subject for real estate developers, but its applications can be applied to just about any business. You can get it here:  How to Immediately Increase Your Conversion Rates
Take Action … Pronto!
If you've read this post and it resonates with you…Great.  However, if you don't take any action to get the ball moving, a fat lotta good it'll do you.   You should now have enough ammunition to start a full-fledged email campaign.
Step back and think for a moment.
Imagine not just having a large list of prospects, but an email system that brings in customers to your door automatically and keeps clients in the loop so that they'll recommend you. Your sales are way up and your marketing team has more work than they can handle.
Using email in your marketing efforts, it is entirely possible to build a loyal network of clients and prospects that'll help you fill your sales funnel and increase your revenue.
It happens to companies across the globe every day, and it can happen to your company too.
Print this post up and share it with your sales department.  Find out what you can use, and start today! 
Tips on Sites and Software
I am not affiliated with any of these companies, nor do I make any commission from them.  I merely use them in my business, so this is a completely honest evaluation.
The email service I'm currently using is called Mail Chimp and it's one of the cheaper email management systems online that you can use.  It's free ― up to 1,000 email addresses, so you can test drive it and won't have to pay anything until your email list builds up.  It's not hard to set up, and if you use WordPress like I do, it has a plugin that sets it up real easy.  It works well and I love it.
The other tool that I use that's outstanding is My.Setmore.  My.Setmore is an online appointment setting tool that will make it super easy for prospects to set up appointments and calls with you.  It is rather simple to put on your site (I had my appointment buttons and account set up in about 15 min.) and if you want to check it out, just click the appointment button on my site and take a look at it. (Don't worry, you won't have to set an appointment…unless you want to!)
One last tool I'd like to mention is Neil Patiel's HelloBar.  Hello Bar is a super easy way to collect email by using a friendly popup whenever you enter a site.  Hello Bar not only collects email addresses, but it also lets you know how many people have been on your site and looked at your offer.  This is a great tool to integrate into your landing page and help you to collect email subscribers.
Mark "Elmo" Ellis is a jazz trombonist turned copywriter that loves helping entrepreneurs and businesses succeed. Check out his blog where he unveils killer marketing and copywriting tactics that you can use right away. You can also read more about his journey to becoming a copywriter here: MarkEllisCopy.