Get my Premium Content Here.
This week's theme has been cheap copywriting resources.  I'm a cheapskate; I love searching out materials on the Internet that are free.
If you take the time to look, you can find all sorts of stuff that will help you get started as a freelance copywriter.
This post is a resource where I'm going give you links to all sorts of great eBooks and sites that can help you.
I have personally read most of the eBooks that I am recommending to you because I don't want to hand you a pile of worthless crap. There are loads of guru wannabes on the Web that think they can slap together an eBook and gain stardom.
Unfortunately for them, that is not going to happen…At least not on here.
I like to post material that I know for a fact will help you on your quest to being an entrepreneur. So having said all of that, I have read most of what I'm recommending to you here.
The Disclaimer to Cover My Butt
I don't know for sure if the authors of these eBooks put them online or not.
Many times, copywriters will write eBooks and then brand them so that they will attract new customers and clients.
Even though they are written well, you can bet that at some point there will be an irresistible offer or up-sell in the funnel you're in.
Years ago, I got a free online book from a guy named Dan Kennedy and I've been hooked ever since. I have easily spent $10,000 on his books, courses and seminars, all because I got his free eBook.
(I'm very happy that I read that free eBook, by the way.)
However, there are instances where unscrupulous black-hat jerks have bought resources and then posted them online for free.  Sometimes these folks will trade courses and eBooks with each other and then post them on forums.
If that is the case with any of the following resources and links, please let me know and I will take down the links to these sites immediately.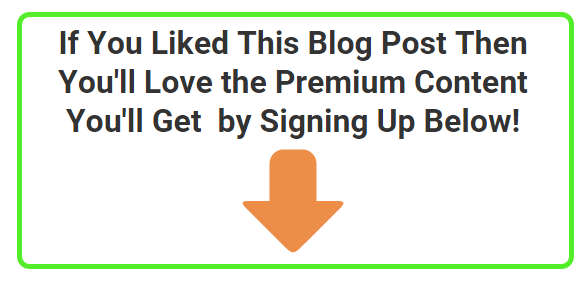 My Own Shameless Freebie
While I'm on the subject of giving away free stuff, I do have some things of my own to give you.
I've written two documents that I think will help you, and of course they are free.
The first one is a 200+ page book on writing high quality blog posts and how to use copywriting techniques to do so. You can get your free copy of Blog Profiting Secrets 2016 for free at my site.
The other is a heavily illustrated and researched eBook on how to use subtle tactics in writing copy.
The title of this book is "The Secret 7" and has techniques in it that will help you write high converting copy.  Both of these documents are 100% Free and you can get them at my site ElmoCopy.
(When you sign up for Blog Profiting Secrets 2016 at my site, I'll send you a free copy of "The Secret 7" and another free report on how to increase your site's conversion rate by 64%.)
Free Copywriting Resources for the Taking
CopyBlogger's Copywriting 101 – Copyblogger  is an industry standard that has been around for years.   The Copyblogger site is loaded with incredible information that you can use to learn the craft of copywriting – and a crap load of it is for FREE!
World's Best Copywriting Secrets by Bob Bly.  Bob Bly is the copywriter's copywriter.  He has published approximately 96 books, countless eBooks, audio courses, articles and blog posts.
If you want to become a serious copywriter, then you should get some of his books.  His Copywriter's Handbook is an industry standard as a reference book and Mr. Bly has many courses on his site that are worth purchasing.
Ray Edwards is an excellent copywriter and he has written a great guide to getting started in copywriting.  The title of his free eBook is "How to Write Copy that Sells".  The thing that's great about this free eBook is that it goes through all of the different parts of a sales letter in detail.
Ray talks about the deck copy, lead, and body of the sales letter, emphasizing the importance of each part.
Gary Halbert's Maximum Money in Minimum Time – This is a Free eBook written by the master of copywriting, Gary Halbert.  The great thing about this free resource is that it show's you a bunch of ways a copywriter could make a lot of money through direct mail campaigns.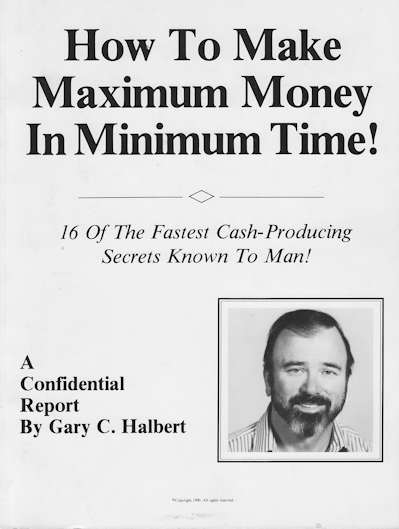 This eBook is very entertaining to read and Gary's style of writing is quick and to the point. As a matter of fact, a group  of copywriters have taken themselves to task to rewrite out this entire eBook by hand in an effort to learn his style of writing.
Actually not a bad idea.
Randy Gage's How to Become a Copywriting Stud – I really liked this resource because it was actually a course.  Randy broke down the copywriting process by creating a group of exercises for you to complete.
Not only that, but Randy gives you examples that you can understand.  By the time you get through the entire set of exercises, you will be well on your way to understanding copywriting tactics.  At least enough to get started learning copywriting.
Quick list of eBooks that Teach You Copywriting
This is a quick list of copywriting resources that teach you the art of writing copywriting.  It would benefit you to go through as many of them you can in order to learn how to write great copy.
Make Your Site Sell  and Make Your Words Sell by Ken Evoy.  These are eBooks that are a part of a system of building your first business online but you can get them for free.  Make Your Words Sell is a very detailed book on creating sales pages that convert.
Emergency Copywriting by Paul Hancox is a highly detailed 24 Chapter eBook for budding copywriters.
Joanna Wiebe is the undisputed "Goddess of Copywriting".  Her eBook – The Conversion Marketer's Guide to Landing Page Copywriting is incredible!  Loaded with pictures and graphics, Joanna encourages you from the start to test her methods to see how well they work for you.
Portent's SEO Copywriting Cheat Sheet should be printed up and placed next to your keyboard.  Search Engine Optimization is very important for online copywriters and you will find this sheet very useful.  Another tool they have for writers that can help you write headlines is their Content Idea Generator.
As you can see, you don't have to spend an arm and a leg learning the art of writing great copy.  You should also realize that merely collecting resources on copywriting will not be enough to help you master it.
You will need to spend a lot of time practicing and you should spend at least 2 hours a day drafting, writing and revising your own material.
If you have any comments, questions or ideas you'd like to add to this post, please feel free to comment below.