This article is written specifically for all of the real estate investment and development firms that try to write their own advertising copy to sell their products and services.  Unless you have been studying and practicing the art of writing compelling copy, I would offer these words to you: good luck.
The ability to write great copy that will sell what you have to offer is an art much akin to any skill on the market; it needs to be learned, practiced, and evaluated sometimes for years on end.  There is really no substitute for a good, seasoned writer skilled in the art of writing compelling copy to convert prospects into revenue for your company.
How I Found an Obi-Wan of Copywriting to Train Me
I remember the first time I tried to write advertising copy.  I had purchased a course or two from some A-list copywriters that were getting some very big contracts (sometimes $25,000 a sales letter) and had very heavy reputations worldwide.  Despite studying these courses thoroughly while taking very detailed notes, and practicing every day, learning this craft was very difficult.
My learning curve really didn't kick in until I was mentored by a seasoned copywriter that was kind enough to take me under his wing.  Fortunately, this very kind gentleman really put me through the paces and taught me as much as he could.  I stayed up late many nights as well as got up very early to practice.  5:30 in the morning became my favorite writing time.
I wouldn't say it was grueling because I actually enjoy writing, but it was tough to learn all of the principles and different elements that make up good ad copy.
Not only was learning this art a challenge, but once I started landing my first few clients, I had to put everything I learned into my work.  What most businesses don't realize about good copywriters is that much of the work starts before a single word of copy is written.  A decent copywriter has to intimately know the market and understand the prospects he is writing for.
What You Don't Know Can Cost You a Fortune
Just like any type of salesman, the copywriter has to know all about the product and services he is writing about.  He needs to understand all of the benefits and features so that he can structure the copy around the elements that are most important to the prospect. (It's no mistake that the top benefits are usually in the most important part of the copy – the headline.)
So, having said all of this, the obvious answer to the question of why a real estate investment or development company would even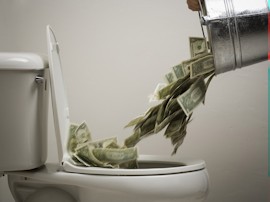 need a copywriter is that it is a learned skill.  You can have all kinds of traffic flowing to your website, and send out thousands of direct mail pieces, but if the copy doesn't convert all of that time and money spent will be wasted.
Here are a few other reasons why you will need to hire a copywriter:
It will save you time…Crap loads of it.  Just to write a compelling headline that will get eyeballs onto your webpage or sales letter, can take hours and hours of work.  It is not uncommon for a good wordsmith to spend up to 2 to 3 weeks writing copy for a client.
You will need to know how to structure different elements like bullet statements, post scripts, and calls to action so that their sales message will compel the reader to take action.
A great copywriter will also understand how to use terms and voice that your prospects will relate to. Once again, this is from research that has to be done on the front end of the project before a single word can be written but it is super important for copy that converts.
The format of the copy needs to be considered as well. You can't just slap together a business reply card and expect it to work. A lot of time needs to be spent on how different parts of your copy should be written and formatted, so that the copy is easy to read and directions can be easily understood.
A copywriter will also be able to assist you in testing your copy, and also be able to help you edit it for better conversion. Writing advertising copy is not an exact science; many times, different parts of the copy have to be tested to see if the conversion rate can be driven higher.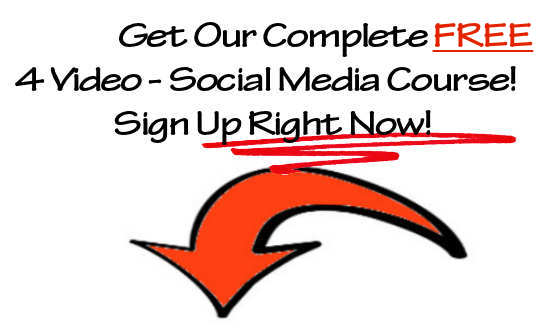 As you can see, writing copy for your brochures, website landing pages or direct mail pieces requires a skilled copywriter that can get potential clients to take action and respond to what you have to offer.   Hiring a good writer will not only save you time but the copy they write will send you prospects for years to come.
Mark "Elmo" Ellis is a copywriter that specializes in writing copy for real estate investment companies  and real estate development companies.  In order to get your free copy of How You Can Increase Your Website's Response Rate By 72% Or More, contact him at the email address below and he will promptly send it on to you.
Email: elmo033057@gmail.com