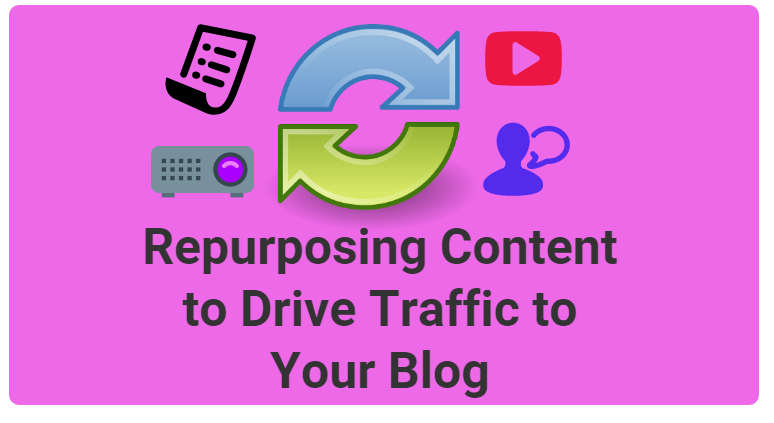 By Mark Elmo Ellis – Get more out of my site HERE
If you really want to get noticed on the Web, you'll want to get seen in more places than your blog.  You could write more content, but that would mean you'll have a crap-load of MORE work ahead of you.
There just has to be a better way!!!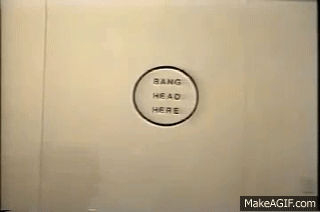 Why Repurposing Content is Vital to Growing Blog Traffic
If you want a quick and easy way to create a wide array of marketing messages that will drive a ton of targeted traffic to your blog, then repurposing content is the way to go.
There are several key reasons why you'll want to reuse your content.
Reason 1 – You'll get a lot more use out of previously written material for a much longer period of time.  One of the first times I ever heard of the marketing genius Dan Kennedy was through a physical pamphlet he wrote called "The Ultimate Success Principal".
Year's after he originally wrote this pamphlet, he converted it into an eBook that I purchased online for a few bucks. The result?  I became a Dan Kennedy fan and bought thousands of dollars of his courses, books and videos.
So as you can see, repurposing content is not only great for gaining followers, but also for increasing your bottom line.
Reason 2 – You can reach a much more divergent audience.  Not everyone likes to read blog posts.  Some people live on YouTube and watch video content while others may be drawn to whitepapers.  So repurposing content you've already written into different media will give you a much farther reach than you ever imagined.
Reason 3 – Quicker and easier to make. Since you've already written the content, you already have all the material at your fingertips to recycle and distribute through multiple channels.  This makes promoting your blog so much simpler and will give you more traffic over time.
Turn Your Repurposed Content into White Papers
Take your blog posts and turn them into formal content like a white paper.  Unfortunately, white papers are very misunderstood, usually written incorrectly, and are not used properly as a marketing tool.
The great thing about white papers is that they can make a company look very credible and legit. They can easily be written, shared and used as a link to your products and services.  The best part is the value you can give to others.  If you give top-notch content away to your fans and followers they will become insanely loyal to you, which can bring you a load of traffic.
Therefore, if you take the time to learn how to create a great high-quality white paper, it can be a marketing tool that will serve you well for years.
So how do you write great white papers?
One of the first rules you need to keep in mind when crafting a white paper is to make it a   valued source of information – not a chance to talk about your product or services.
Since you are repurposing content you won't have to actually write all of the material but you should try to make and format your content in a way that will come off as a highly polished report.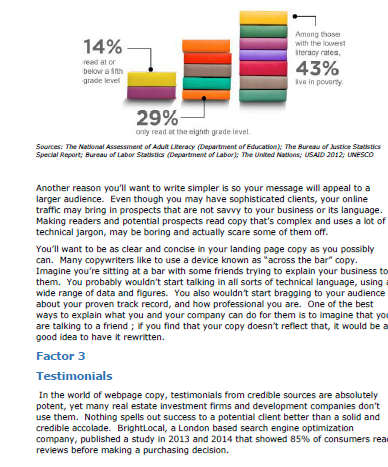 Follow these simple steps to creating a white paper that will help you get traffic to your site.
1.       You must write to a specific audience.  Remember the first rule of marketing, which is marketing to everybody is marketing to nobody. You must tailor your white paper to a specific audience or market segment.
2.       You must be able to engage your audience and keep them focused on what you have to offer. You can easily do this by identifying a problem or need they may have and showing them how to fix it.  If you do this well enough, you will be seen as the man (or woman) in the know, the guru, the go-to-gal (or guy).
3.  Once again, your white paper must be seen as an information source, not a sales opportunity.  If you want to really attract readers and keep them engrossed in your content, you should consider writing it more like a magazine article, rather than a sales pitch or a boring manual.  You want the reader to feel like they got some great information from reading your white paper rather than feeling like they just read an advertisement.
4.  Finally, it must convince your reader to take the next step, whether it's calling you on the phone to find out more about your services, or ordering your product. You need to do this subtly by demonstrating why your solution is the best one and back it up with data and facts.
Your White Paper Headline Must add Sizzle
You don't want to write a headline that'll make your white paper sound like a boring college dissertation.  You want to write a headline that will grab the attention of your reader right away.  This is one of those times where knowing a little bit about copywriting will go a long way.
When writing a headline, you always want to point out a main benefit of taking the time to read the paper.  Of course this will lead to your reader eventually taking action and enlisting your help in some manner.
One of the best ways to learn how to write a great headlines is to examine headlines from popular blog posts, magazine articles, sales letters, and even email subject lines you get everyday.
You want to dissect and learn as much as you can about writing great headlines, as well as actually collecting and keeping files of great headlines on hand. (This known as creating a swipe file.)
When writing a headline for your white paper, make sure that it fits the audience that you are writing it for.  If you are writing a headline for industrial chemists, you don't want to present a benefit that would appeal to architects.
Keep Your Brief…Brief!
White papers are not meant to be long-winded text books.  They are supposed to make a case and grab the reader's attention very quickly.  Once you have gotten your reader's attention, you will need to keep it for at least three minutes.  If you manage to do that well, chances are your reader will stay with you until the end.
How do you do that?
First, remember to write a paper that focuses on solving a problem for your reader.  Do not try to  sell your product, or talk about it.
Next, try to use tools like graphics to make your case.  This not only gives your reader something that breaks the data down into easy to understand chunks, but it also breaks up the information on the page to make it more interesting.
If you are using graphics in your white paper, make sure that they guide the reader through the process of solving the problem, not just pointing it out.
Just like copywriting, you want to make use of subheads to announce the next section of information. The famous copywriter, Eugene Schwartz, thought of subheads as power stations that gave boosts of interest to the reader as they read through the copy.  Just like headlines, subheads are very important in pointing out problems and presenting benefits and solutions.
If you follow these guidelines and use the following links, you'll be well on your way to repurposing content into white papers that will guide your target market to your site.
Here are some white paper resources that will help you: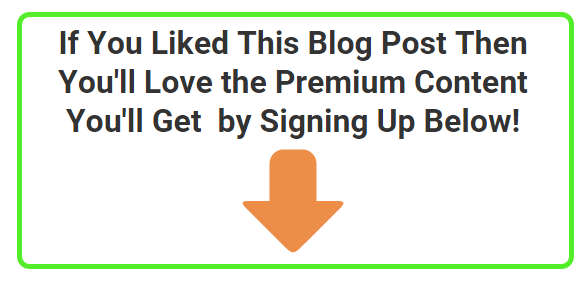 Repurposing Content With a SlideShare Presentation
Another easy and effective way to get traffic to your site is to use PowerPoint to create a presentation, and then place it online using a service like SlideShare.
If you aren't familiar with SlideShare the best way to describe it would be "the YouTube of PowerPoint presentations."  In other words, you can upload PowerPoint presentations to SlideShare (complete with links) and have them go live online, thus sending you more traffic.
So how do you do this?
Assuming that you have a copy of PowerPoint on your computer and know how to use it, I'll explain how you should create a presentation for SlideShare that will use your repurposed content.
If you don't have a copy of PowerPoint you can buy it here:  Get a copy of PowerPoint
If you don't know how to use PowerPoint, you can learn by watching videos here: How to Use PowerPoint
Now, for those of you that do have PowerPoint, here's how to create a dynamic presentation that will get shared and bring in the traffic you're lusting after.
How to Create a Powerful SlideShare Presentation
The first consideration you need to make is the design of your presentation.  Having been a teacher and an instructional designer, I can tell you that the more you focus on content rather than content plus bells and whistles, the better of you'll be.
You don't need, nor want an elaborate design and you certainly don't want a lot of flashy graphics and sound to accompany your material.
This is what you want to avoid: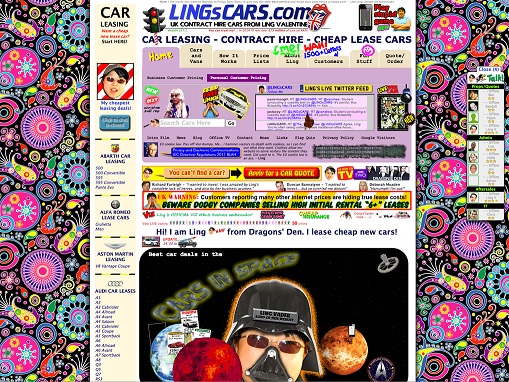 People can handle only so many channels.  You don't want a channel of sound, a channel of elaborate backgrounds, and a channel of distracting fonts muddying up your presentation. You want to have a clean design and relevant graphics that support your content.
Bearing that in mind let's go through the presentation design process step by step.
Fonts – You only need one or two fonts to style your presentation with. One for the headlines and one for the body text.  Dark or black letters are the best and use one of the plain fonts too.
Background – In copywriting, the absolute best way to present content is black letters on a white background.  At the very least, you'll want to have the letters dark with a lighter background.
However, if you use light colored lettering, just make sure you have a dark enough background.
Here's a good example of an effective design. (Hey, if it was good enough for Steve Jobs…)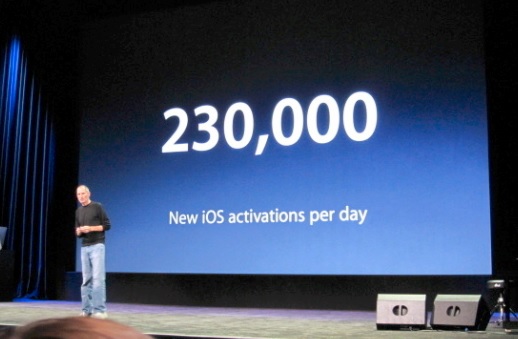 Slide Colors – You'll want to pick between 2 to 4 colors to keep it simple yet interesting.  Just make sure that there is contrast between the background and foreground elements.  Try not to use super bright
colors either. Remember you are not pushing flash, but content that makes your readers want to take the next step.
Here's a good example of a balanced color combination. There are great resources online that can help you with this.  However, at the end of the day, you will need to use a little common sense and judgement as to what will work best.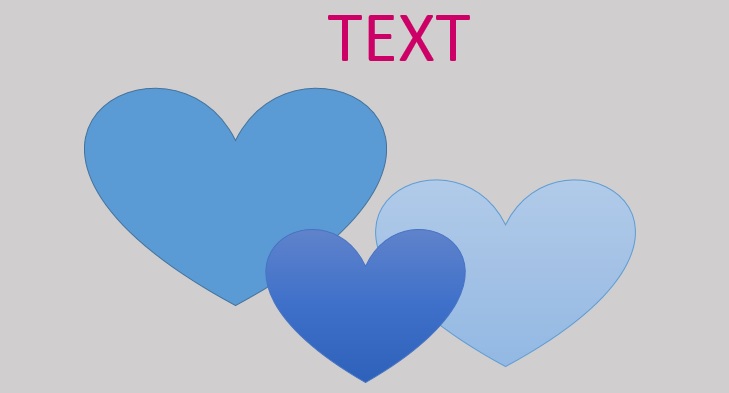 A good way to think about making an informative and effective presentation is: "Less is more".
Use Awesome Visuals to Get Your Point Across
Being a visual learner myself, I am always looking at ways to make concepts and ideas more visual.  With SlideShare presentations it is very important to use them in your repurposed content.
I personally use PaintShop pro to help make my graphics.  However, If you don't have the time to learn how to use it, there are a bunch of different online graphics programs.  The one I like to use to create graphics easily is called Venngage.
If you'd like to see what Venngage is check out this presentation I made:
I have been using the free version of Venngage for quite some time and it's amazing!
If you don't want to use Venngage, there are also services like:
Placing Your Content Into SlideShare
Since we are repurposing content, you won't have to create new content, outlines or any of the other elements that make up a good presentation.  All you'll need to do is go back through your material and use the main ideas and points.
You can repurpose or use just about any type file format that you want.  Just remember, you'll need to turn your content into individual pictures, slides, or documents.  SlideShare will not let you upload videos so save those for YouTube or Vimeo
If you want to see mind-blowing SlideShare examples and a great tutorial on how to make them, check out this link: How to make SlideShare Presentations
Repurposing Content into YouTube Videos Using Camtasia
This is the method I like to use the most. I've made hundreds of different types of videos, from using editing software like Sony Vegas or making instructional videos using Camtasia.
In my opinion, repurposing content using Camtasia is the way to go. You can easily create great looking videos in no time.  All you need is the software to get started and you can get it for a modest price here: Camtasia Screen Capture Software
How do you do this?
In case you are not familiar with Camtasia, it is what is known as screen capture software, Screen capture software takes video directly from the screen that you are using and records everything you are doing.  It is the preferred choice software for educators and people that are trying to demonstrate how to do something on a computer.
Here's a demonstration of how you can create a good instructional video using this software:
Repurposing content using Camtasia is easy once you know your way around the software. If you are going to create demonstrations on how to use a particular piece of software or website, then it will be very easy for you to use Camtasia for that.
However, what if you had a blog post or eBook and wanted to have it converted into an online video and have it uploaded to YouTube?  Your could then use PowerPoint and Camtasia at the same time.
Step one: Repurpose your content into a regular PowerPoint slide presentation using the editing and content ideas I presented earlier for creating a Slideshare presentation. Simple enough, right?
Step two: Take the Powerpoint presentation and convert it into a Camtasia video using the software.
Step three: Once you are finished, upload your video to YouTube and promote the tar out of it.
Here is an eBook that I repurposed into a PowerPoint/Camtasia video:
Learning Camtasia is very easy and combining it with Powerpoint is a very easy and powerful way of repurposing content.
Repurposing Content into Email and Newsletter Content
This has got to be the easiest way to repurpose content ever. If you have been using email to market with, then you can simply take previously written material that you've written and turn it into email content.
If you are really short on cash and trying to get into email marketing, I'd say the cheapest way to go would be to use the email delivery system called MailChimp.
The thing I love about MailChimp is that you don't have to pay for it until you get over 2000 subscribers to your mail list.  You can also send up to 12,000 email subscribers a month as well.
Repurposing Content to Forums
Generating traffic from forums is an easy and cheap method and repurposing content for this purpose makes it even easier.
I like to frequent the Warrior Forum (WF) and I have used content from years ago to get people to come to my site. In case you don't know, the warrior forum is a forum that is dedicated primarily to individuals that want to learn how to make money on the Internet.u
The WF has all sorts of Internet marketing information divided into different categories like copywriting, email marketing, SEO, growth hacking, etc.
So when I'm posting  content that's related to Internet marketing in general I'll repost my content to an area that the content I have already posted to is relevant.
Incidentally, if you are writing about photography or gaming, you would use this technique on forums related to those subjects.
In the example below, I took content I created years before to give some advice to a guy that wanted to know how to comment on other people's blogs. Of course I had to update it a little and make it sound a little more natural, but many of the other WF members liked what I had to say.
I then took that post and repurposed into other social media sites too. (More on that later.)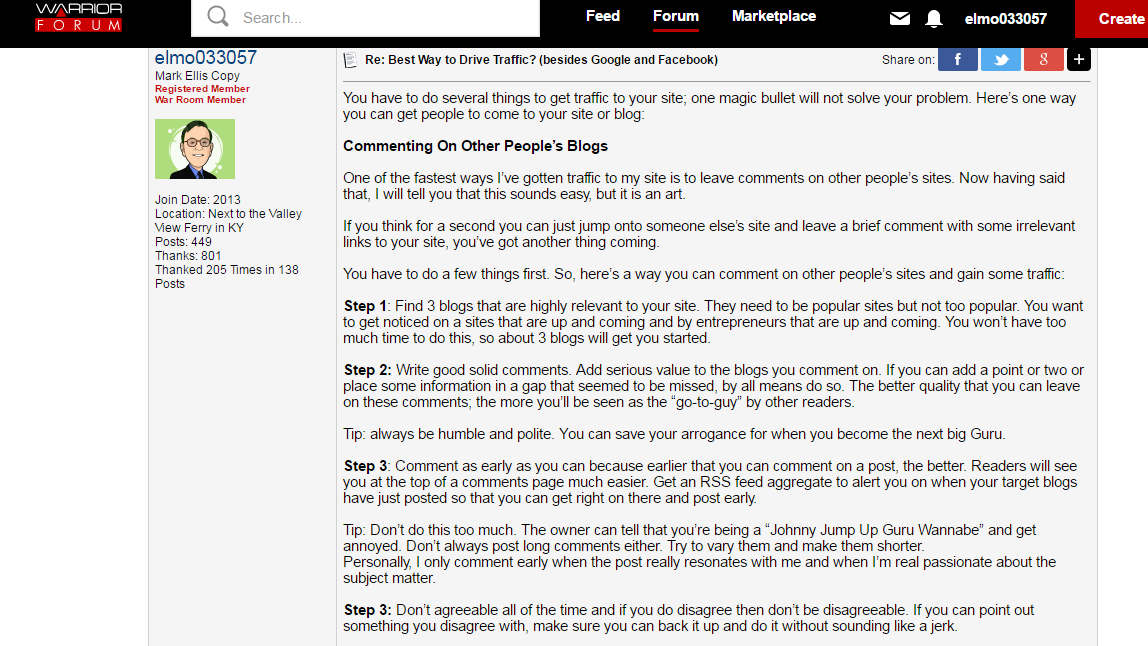 Repurposing Content to Forums Step-by-Step 
Step 1: Finding the right forum to post to is rather simple. Just type your subject plus the word forum into Google's search window like so:
"photography" + "forum"
Pretty simple, huh?  Just make sure you follow the same format as above your subject or niche and use the quotation marks as indicated.
You can also use this method to find some more forums:
photography + "powered by vbulletin"
The reason why you're typing in "vbulletin" is because it is a common platform used by just about everyone that has a forum on the Internet. (Similar to how WordPress is used by bloggers as a platform.)
You can also try these searches as well:
photography + "hot thread with new posts"
photography +"sticky posts"
Those searches should get you to the sites you'll want to post to.
One last thing about searching.  Some subjects are in very big niches, so rather than typing in "Internet Marketing" try typing in "email marketing" or even "marketing + "email subject lines".  This will help you find more specific threads to match up your previously written content to.
Step 2: Look for questions on the forum you are frequenting and see if there are any"questions being asked that you've already answered.  If there are, you have fertile ground to repurpose your content on.
Step 3: Once you have your target forum in place you can start repurposing your content. You'll need to go through your previously written content and pull out the parts that are relevant to the question or answer you are trying to address.
Here are a couple of things to consider when adjusting previously written content:
Make sure that you make the repurposed material relevant to the question or post subject matter.
Update the material, especially if it is technology based.  You don't want to post content about Netscape when we're in the age of Google.
Address the person you are answering the question to in the post.  If the person's name is Joleen, then state her name at the outset of the post. You are trying to build a community of fans, making friends is the best way to go.
Make sure you read some of the posts first. You want to get the flavor and language of the culture you'll be posting to.
It's OK to be snarky, but don't try to be rude.
Always thank the people that comment to your posts.  Kindness gets you extra points in an online world that can sometimes be nasty.
Make sure that you aren't pushing your products or services in the forum you are posting.
Sometimes the folks at forums like to reject your material if it has already been posted to a blog or a website.  Alter the title and intro enough so that you can get under their radar.
Posting Repurposed Material to Social Media
OK, so you tried to post your repurposed material to a forum and it got rejected. What'll you do now?
I can sum up the answer to your problem in  2 words: Social Media.
I like using Google+ a lot. It's easy to use and learning how to use it was easy.  Unlike forums that have their sites checked by humans, Google+ doesn't have the thought police telling you that you can't post repurposed material on it.
As a matter of fact, I think posting to social media outlets like Facebook, LinkedIn, Google+, or Twitter is a cinch.  Rather than go through every one of the different social media sites, I'll just focus on Google+ since I like it so much.   At the end of the day, they are all very similar and posting to each of them is very simple.
Using Google+'s Communities for Posting Your Repurposed Content
Once you get a Google+ account, you need to check out communities in your niche.  Looking at communities is very simple, all you have to do is click on the communities on the left side of your screen.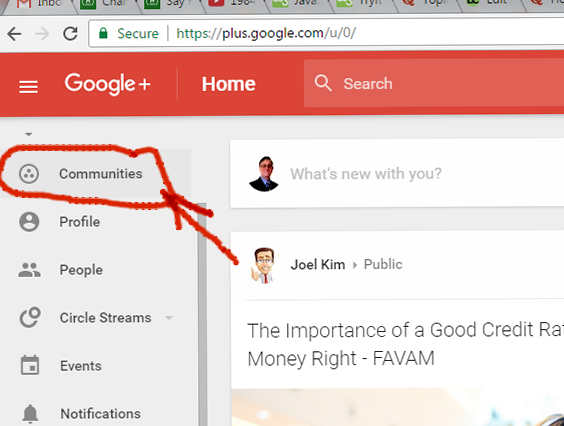 Once you've done that you'll see a search function that'll allow you to look for specific types of communities.  If your business is about products like Photoshop, then you will want to look for communities that are involved with graphic arts or photography.
If your niche is about french cooking then search for french cooking communities. Just about any niche imaginable is in Google Plus' Communities.
Tip: Pick as significant niche as you can because marketing to everybody is marketing to nobody.
The Smaller the Better…
Once you have found communities that are in your zone of interest, you'll want to join some of the smaller ones. Yep, you read that correctly, you'll want to join the smaller communities (Under 20,000 or so members.)
The reason why you'll want to do that is because when you post your content, your posts will move very quickly from the top of the community page to the abyss of the extended bottom posts very quickly.
If you are in a community of 200,000 users, you'll be lost in the noise of all the other posters on there.
However, if you post to smaller more focused communities, you'll be able to keep your posts at the top of their pages for a long time. Not only that, but you will be able to get noticed and make friends with active players very quickly.
They will know who you are much faster and you can get more up close and personal with them, keeping them in your herd.
Repurposing Content on Google +
Before you start putting your content into different communities in G+ you may want to make some friends on there first. The best way to do that is to frequent the communities and comment on some of the posts you read there.
(This is another good reason to pick smaller communities; people will remember you much more easily.)
You should also make it a habit to seek out the people you see in your chosen communities more frequently.  You want to buddy-up to the folks that are the movers and shakers in those communities.
Just like other venues we've talked about in this post, you'll need to modify your recycled  content, and update it if you can.  You don't want to give them the idea that you are reusing content that you actually wrote for an eBook years ago.  So, update it and make sure it sounds fresh.
Making Sure You Don't Get Google+ Members Mad
Once you have your modified content and repurposed content ready to post, you can begin to copy and paste it into the various communities you have joined.
However, don't over do it.  You'll want to post to a few communities over time. The reason for this is you don't want to be seen as a spammer. If you post to all of the communities in one swoop, you may be flagged and you may be seen by community leaders as nothing but an opportunist in their community.
So, post your content sparingly over time. There are plenty of opportunities for you to post repurposed content on many different venues.
At the end of your post on Google+ make sure you leave a link to your blog or website.  After all, the name of the game is attracting people to your blog.
Conclusion
Repurposing Content is a great way to get traffic to your blog.  I have only scratched the surface with this post. You can also post your repurposed content to venues like these:
Article sites
Comment sections
Sites like Quora
LinkedIn blog posts
Shareable documents like short eBooks
Online videos
Other question and answer sites like Yahoo Answers
If you have any other ideas, please post them below in the comment section, I'd love to hear them.
If you want to get a free report on how to increase your website conversion rates by 64% as well as a free copy of my book, Blog Profiting Secrets 2016, click on this link: FREE BOOKS