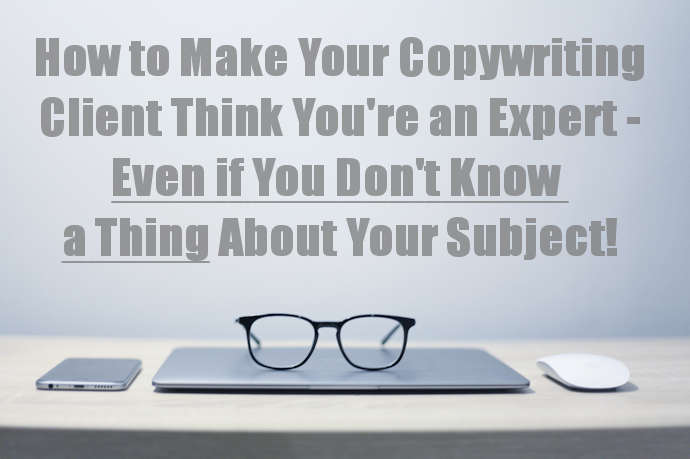 Do you have to write for a new product or service and don't know where to start?
Let's say, for example, that your friend just created a new info-product.
Since it is brand new, you don't have any previously made brochures or advertisements to draw from.  All you have to go on is a few pages of notes that tell you what the product is for and what its contents are.
In other words, you're still blind as a bat.
How Online Research Can Save Your Buttocks
If you know where to look, you can get all sorts of research completed online.
The first thing you should do, is make a list of the types of people you think would be interested in the product you're writing about.
If the info product is about how you can win bass fishing competitions, then start writing who you think would be interested in your product.
For example:
Fishermen (obviously)
Freshwater Fishermen (Oooh, that's even more specific!)
Bass Fishermen (Focused like a laser!)
Pro Bass Fishermen…(Can it get more specific???)
You also may want to try:
Fishing equipment sites
Sites about fishing poles
Outdoors sites and magazines
Fishing competition sites
Fishing forums
Once you have all of this material at your disposal, you can easily extract all sorts of ideas from fishing  Websites.
The drawback to doing research like this is you could spend a lot of time trying to find information in this manner.  However, there is a much better way to use the Internet to gather information on products and services.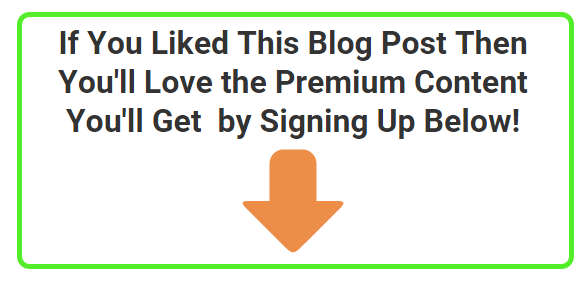 How eCommerce Sites Can Give You a Mother Lode of Information
There are several sites that you can go to that sell products that can help you.  My Three favorite places to go are:
I like to use each of these sites for different products and occasions.  For example, If there is an obscure product that I'm trying to write for, I can use Amazon to find a product that is similar.
The product doesn't necessarily have to be rare or hard to find, but usually Amazon at least has one book on the subject.
It would be good to note at this point that if you can't find any other source material on the subject, then you'll have to either look somewhere else or ask your client for any information they may have.
How I Use Amazon to Extract Information
If I'm really stumped on a subject that I'm writing about, I'll go on Amazon.  The first thing I do is look at books.  So I click on the drop down menu on the search field and click on "books".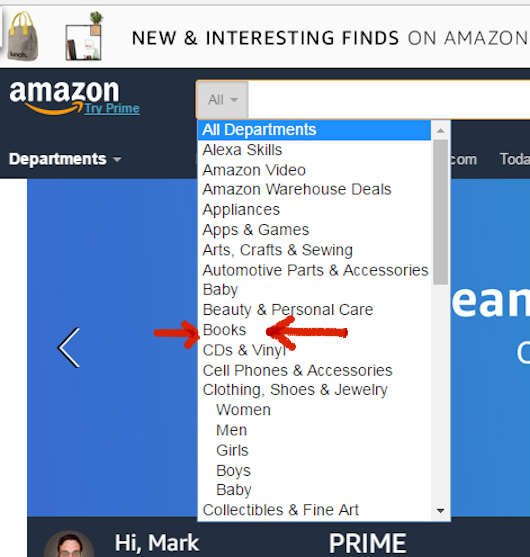 If I'm searching for a subject like "How to Become a Veterinarian", I'll usually find at least a few books Amazon has listed.  In this search I found about 3 or 4; the rest of them were children's books, so I passed on those.
Once I've selected a book, I use a feature called "Look Inside".  This is an Amazon feature that will allow you to look inside the book.  It usually restricts you to certain chapters and pages but you can look at the front and back covers.
Many times the  cover, back cover, and inside flap are written by skilled copywriters that have been hired to sell the book.  So you can swipe excellent copy from there to extract key benefits and other information.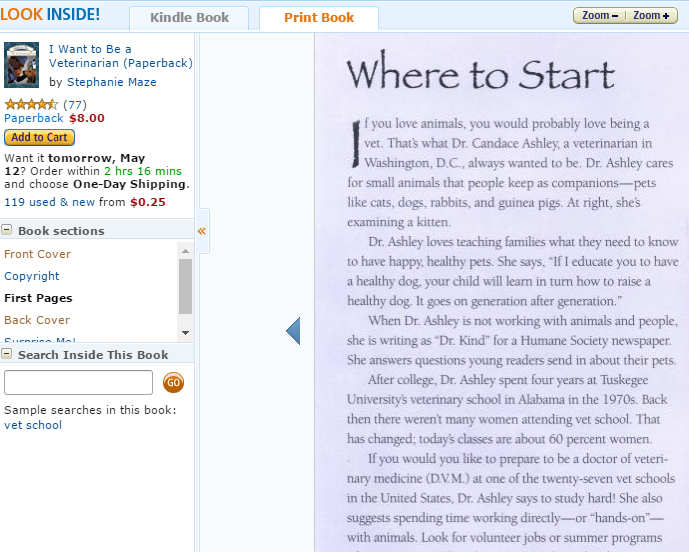 Product and Book Comments  –  Pure Gold for a Copywriter
The second thing I usually look for on Amazon are comments. I look at the different books on the subject that I'm writing about, then I look at how many comments there are on the books.
If you think about it., comments are a great way to get an objective view about a subject.
A person buys a product, then takes the time to go back online to find the product and write about it.  This means that they are probably very passionate about it and will give their honest opinion.
That's gold…Pure gold!
When I go on the Amazon site and see a product that I'm researching has a lot of comments, I get very excited.  I know that my job of getting ideas about how it benefited people so much easier.
You can find  just about any type of product you need on Amazon.  If you are writing copy for a particular brand of electric toothbrush, chances are Amazon sells it and has comments on the product.
If they don't have the exact model you're writing about, then pick one that is similar. Usually, you can get a lot of information about a product from something that is similar – so the products don;'t have to be exactly the same for this to work.
Using eBay to get Ideas
Just like Amazon, you can use eBay to get loads of great information from.  The drawback to using eBay is that you have to look through a lot of product descriptions to get to some that are halfway decent and relevant.
For example, my wife is a flutist.  She loves looking at all of the different types of flutes on eBay.  So, she is constantly looking at the product descriptions that people write about the flutes.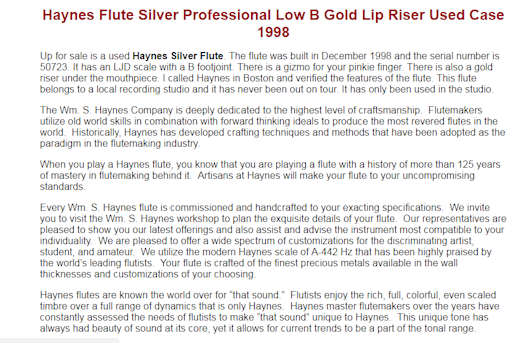 However, most people don't know anything about how to write a good product description or how to sell with words.(Hey, maybe this is fertile ground for copywriters to get some work.)
But you can sift through a batch of these product pages to gather information about your subject. Just like the Amazon product descriptions, you can get a lot of great information if you are persistent and look for it.
Clickbank's Marketplace – A Copywriter's Dream
If you have to write copy about an information type of a product, then Clickbank is the place to go to.  A lot of copywriters get great gigs writing for entrepreneurs on Clickbank.
If you want to get some well written swipe files on a particular subject, then CB will probably have them.  I looked up weight loss products, and I found some excellent copy on some of the sales pages.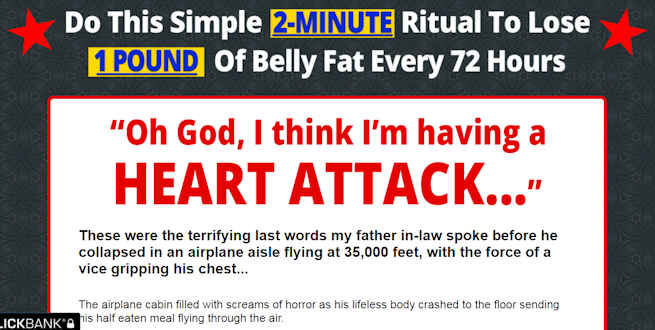 Many of the products on Clickbank have slick looking video sales letters.  However, most of the time, there is a link on the page that says something like, "Click Here to Learn More".  That link will take you to the actual written sales page where you can swipe loads of great product benefits and ideas for writing copy.
If you decide to watch the videos, rather than search around for the regular sales page, then make sure you take notes as you watch the video.  You'll want to write down as many benefits as you can as you watch the video.
Don't Forget YouTube Videos
Since I'm on the subject of videos, I guess it goes without saying that you can look up review videos on your subject as well.  Let's say you have to write some copy on pressure cookers, but you have no knowledge of them.
Simply do a search on YouTube on "review of Pressure Cookers" and you'll be given an entire list of different pressure cookers that have been reviewed by the companies that make them.  Consumers that have bought them will also make videos about what they like about their pressure cookers.
Even if you have zero knowledge about pressure cookers, you'll learn a lot about why people buy them and what they thought was beneficial about them.
Quora – An Overlooked Resource
Here's a resource that's not thought about much, but you can go to Quora and look up product reviews.  I typed in "Dyson Vacuum" into Quora and I got more information than I could possibly dream of!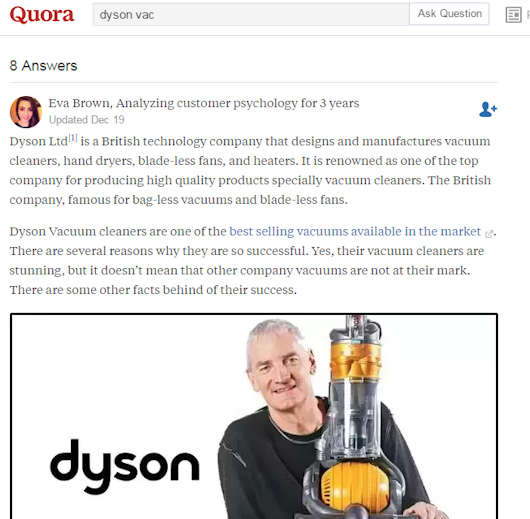 On this particular subject, I found 8 excellent reviews on the Dyson Vacuum cleaner.  Some of these reviews were written by people that were writers working in the industry.  Many of these people were very passionate about the subject and wrote a lot of material that important benefits an features could be extracted from.
Don't Forget to Google "Reviews" 
Here's another method that's sometimes overlooked when trying to find details and information about products and services.
If you're having trouble finding information just use google's search engine to find what you're looking for.  Simply type in your subject in quotation marks and add the word "review" to it.
I tried this with Dan Kennedy's Magnetic Marketing Course. Using Google,  I simply typed in the words:
"Dan Kennedy's Magnetic Marketing Course Review"
Once again, I placed quotes around the words and added the word "review" to it. Of course, I picked a product that's been around for a long time and is rather popular, so I got a lot of results.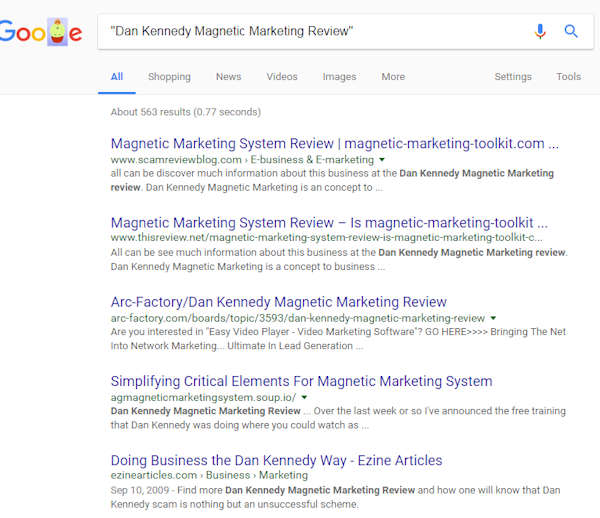 Just like looking up other information sources, you'll have to sift through a lot of pages to get to the good reviews. An easy way to quickly identify the good reviews is to look for the benefits of using the product or services you're researching.
If it takes you too long to find any redeeming value in the review, you know it's not written well.
Conclusion
Remember, the main reason for doing research is to uncover as much benefits and features that you can.  When writing copy, you need to have as many reasons for your readers to buy what you're selling as possible.
If you go well beyond what your customers expect in your copy, you'll make a lasting impression on them that will never be forgotten.
If you want to know how far you need to take your research, here's an excellent video by copywriting expert Bob Bly.
What do you think of this post?  Please tell me by commenting in the section below.
Want more out of my site?  Get it HERE